Works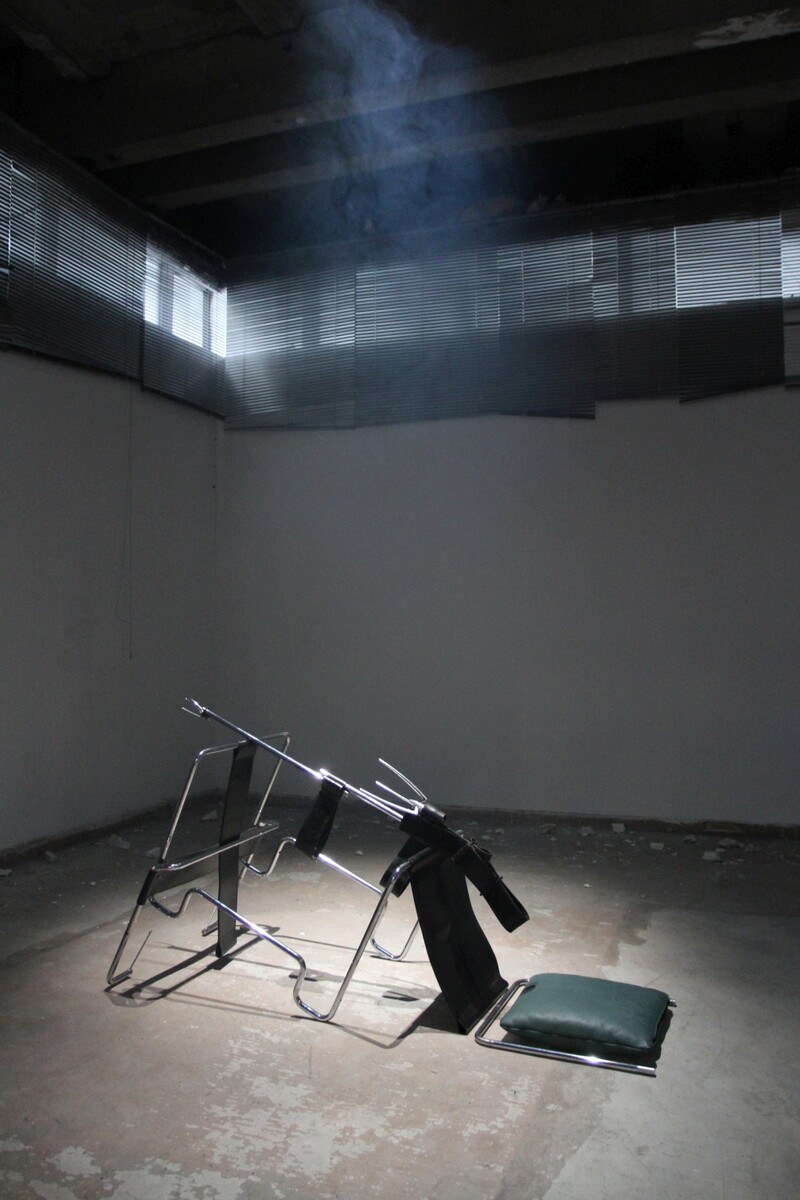 With Tag X, Henrike Naumann launches a remarkable memorial at Haus der Statistik. On display is a video in which an anonymous contemporary witness recalls a political upheaval in Germany. The pictures show demonstrations and acts of violence on Alexanderplatz in Berlin. In the course of the video, the events become blurred. Is it about 1989 or 2019? Was socialism defeated, or was a new state established with a right-wing revolution?
The background of the work are prepper networks that became known in 2018. These networks are preparing themselves for a violent systemic change in Germany and maintain connections to the police, the Federal Armed Forces and the Office for the Protection of the Constitution. Naumann addresses these developments on the occasion of the 30th anniversary of the fall of the Berlin Wall in a dystopian scenario of right-wing fantasies of upheaval. Home accessories and design classics become weapons with which everyone can fight on Day X in Germany.
Tag X takes place in cooperation with Kulturprojekte Berlin GmbH on the occasion of the festival week "30 Jahre Friedliche Revolution – Mauerfall" as part of the 4th Berliner Herbstsalon.
4–17/NOVEMBER
DAILY MO–FR 4:00–10:00 pm, SA+SO 12:00–10:00 pm
Photo: © Lutz Knospe
Henrike Naumann, born 1984, is based in Berlin. Her works have been featured in international exhibitions including the Ghetto Biennale, Port-au-Prince (2015 and 2017), Riga Biennale (2018), Busan Biennale (2018), steirischen herbst (2018) and MMK Frankfurt (2018). Her work Das Reich has further been featured as part of the 3. Berliner Herbstsalon (2017).