Works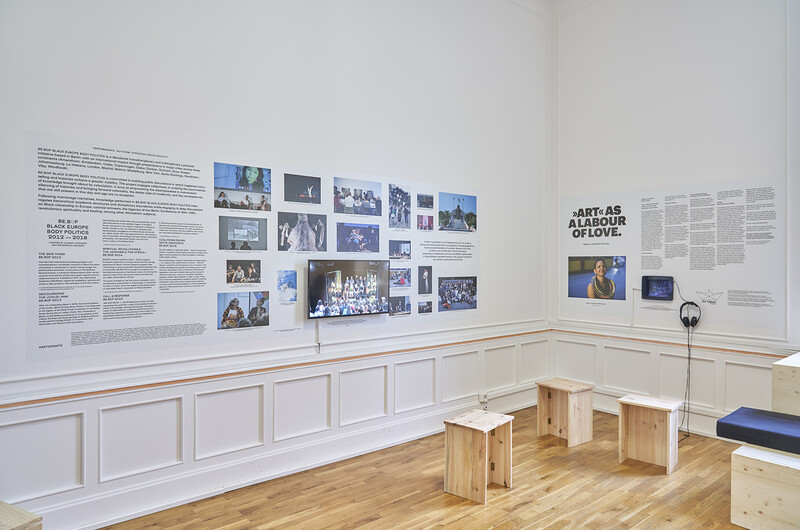 In the space, visitors can contemplate Alanna Lockward's life and work in a variety of ways and discover her creative and critical work through texts and documentation provided by the SAVVY Contemporary art space. The archive's focus, Lockward's Berlin years as well as her curatorial project BE.BOP, which took place at Maxim Gorki Theatre in 2018, outlines her scholarly and artistic examination of concepts such as the decolonial thinking, Pan-Africanism, Black diaspora, the relations between Haiti and the Dominican Republic, activism, and artivism.
Alanna-Lockward-Archiv is curated by Elena Quintarelli with works by Lorenzo Sandoval, Gina Mönch and participants to BE.BOP. Moreover Jeannette Ehlers was showing her performance Whip it good.
Photo: © Egbert Trogemann, VG Bild-Kunst Bonn
Alanna Lockward (1961 – 2019) was a decolonial thinker, curator, documentary, filmmaker and novelist. She engaged in a large number of projects on all continents: BE.BOP Black Europe Body Politics, Días Hábiles, Pares & Nones, Folding the Caribbean.