Community. An App for One Person
---
An intervention of the Political Voice Institute
Direction and Text Marta Górnicka Artistic Cooperation Doris Uhlich
»In true tragedy, it's a chorus who dies, not a main character. And this is really tragic. 
The death of the chorus is the death of a community. App download.«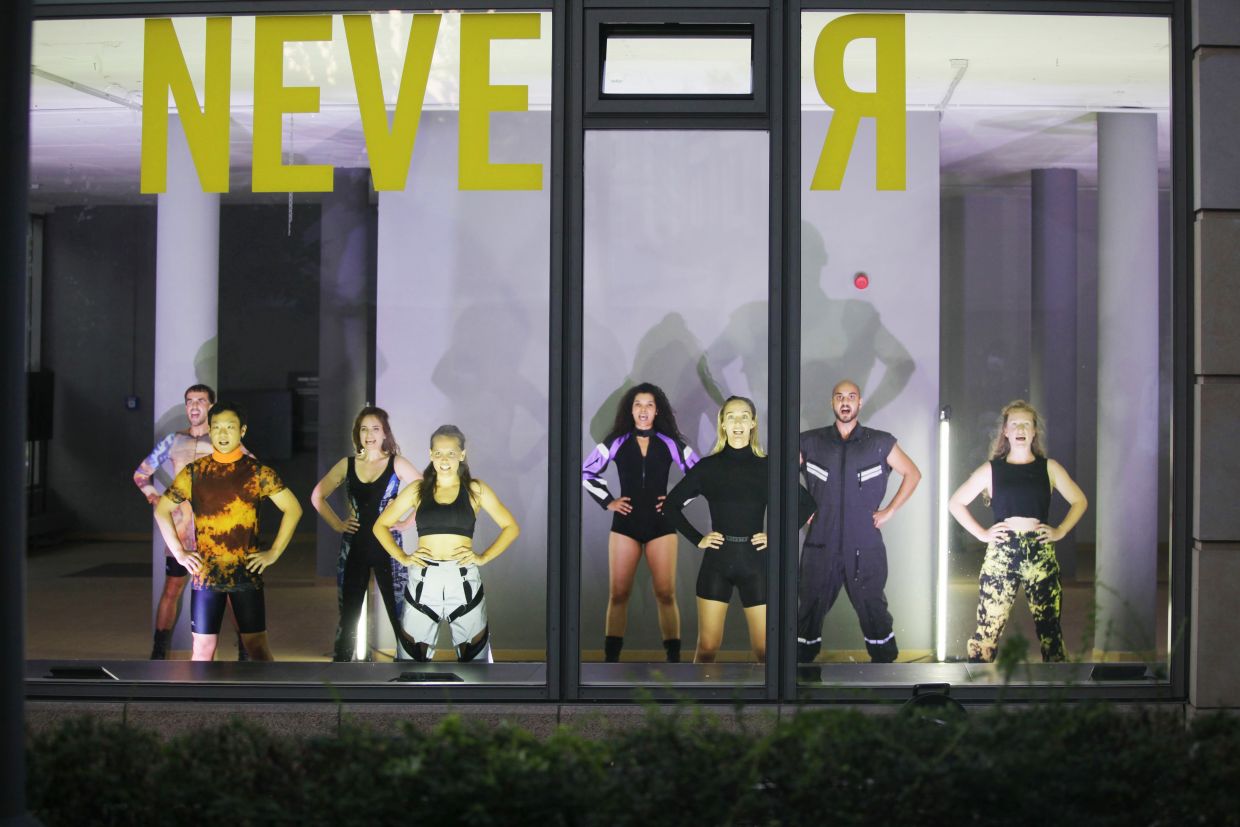 Photo: Ute Langkafel
The POLITICAL VOICE INSTITUTE consists of a multi-lingual group of socially and politically engaged performers with diverse backgrounds, who form a CHORUS as a living political body. Developing voice/body/technology technics, the Political Voice Institute scrutinizes visions of a new society.
Eight Performers of the Political Voice Institute will do an intervention at the GORKI KIOSK, giving an insight into working processes of the Political Voice Institute and investigating the (im)possibility of the chorus/community in times of social distancing:
How can we rebuild the world of relationships outside of relationships? How can we retie our bonds outside of bonds? How can we find a shared breath without being allowed to breathe the same air? Today, common singing is nearly impossible, as it is considered as one of the most dangerous forms of being together. The pandemic has hit the very heart of the chorus, existing concepts have started to falter. Is a ONE PERSON CHORUS the future: digital, ritual, defused?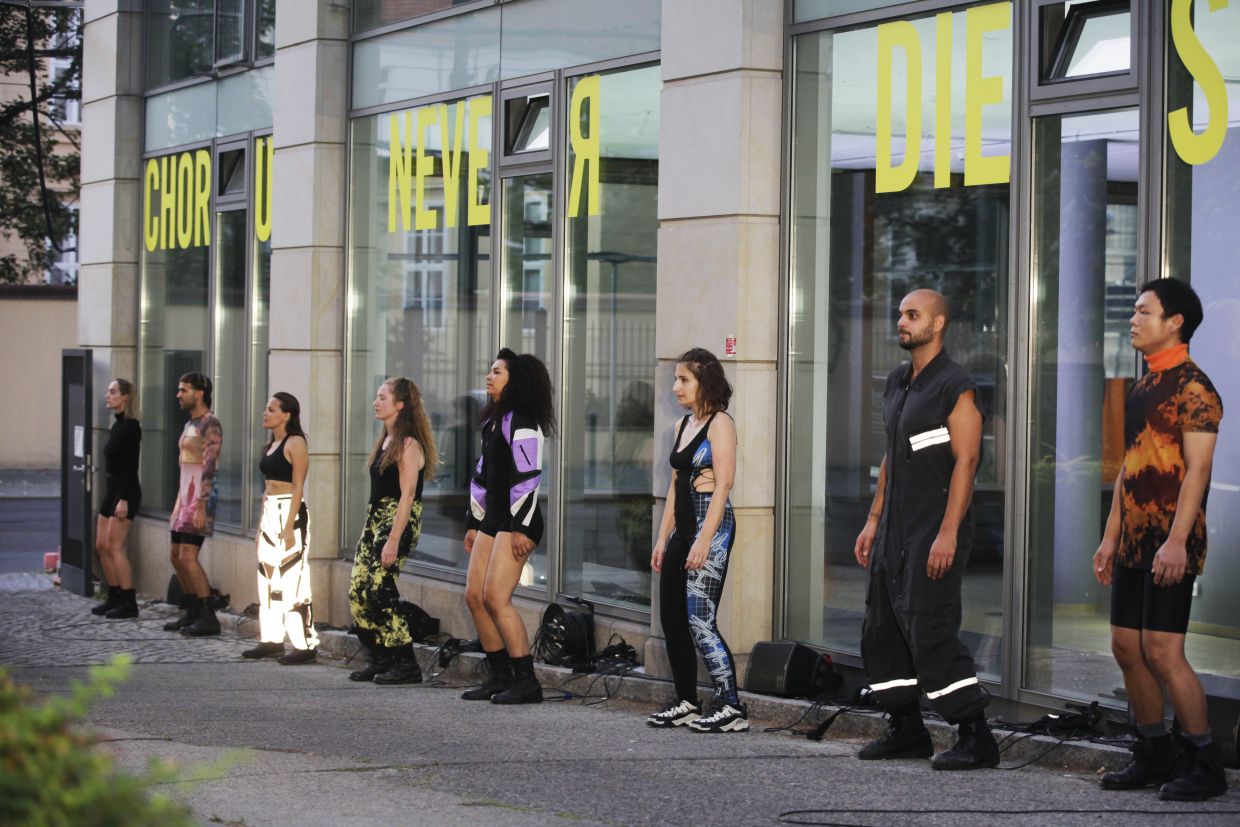 Photo: Ute Langkafel
Music, Composition, Sound Design Marta Górnicka, Polina Lapkovskaja, Rafał Ryterski Choreography Doris Uhlich Costumes Pola Kardum Dramaturgy Agata Adamiecka-Sitek, Clara Probst Choreography Assistant Ewa Dziarnowska
Performers: Sandra Bourdonnec, Saskia Kollbach, Sibylle Kranwetvogel, Hila Meckier, Gian Mellone, David JongSung Myung, Therese Nübling, Filip Piotr Rutkowski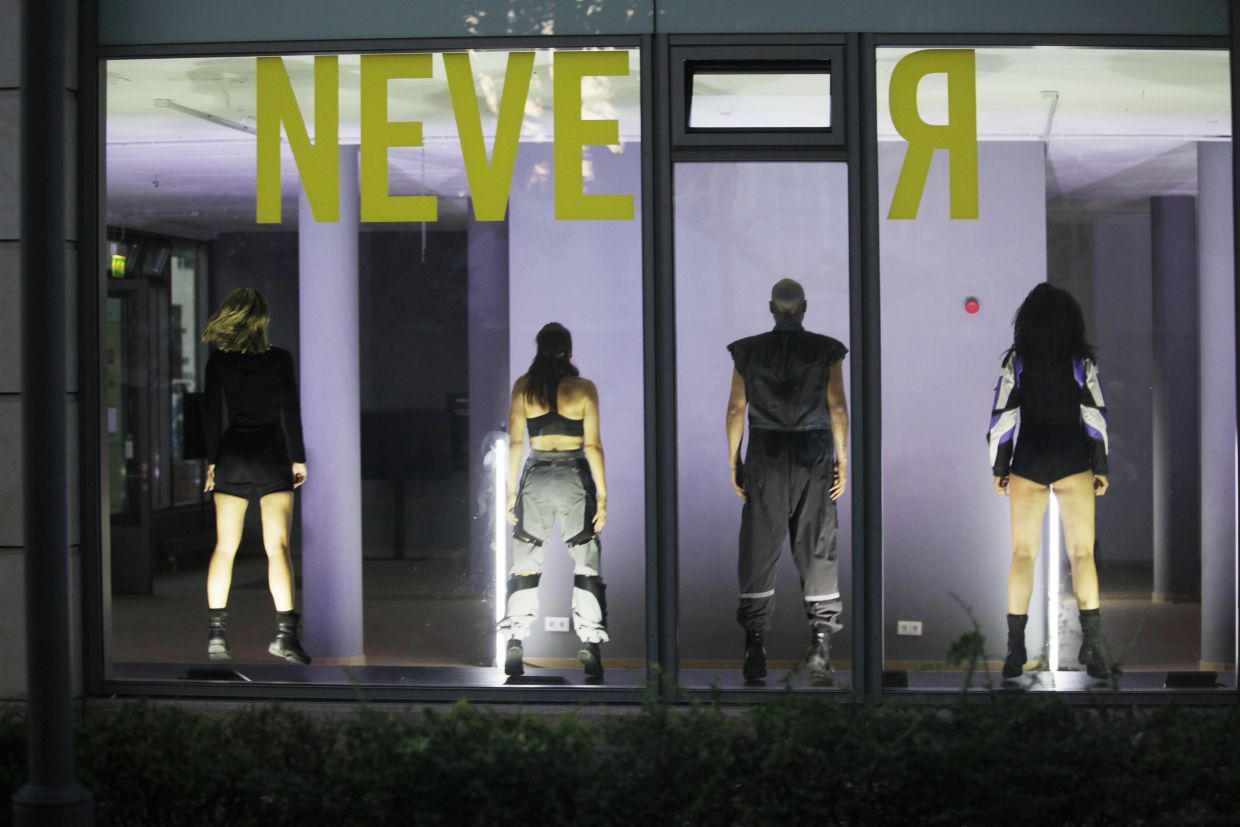 Photo: Ute Langkafel