Works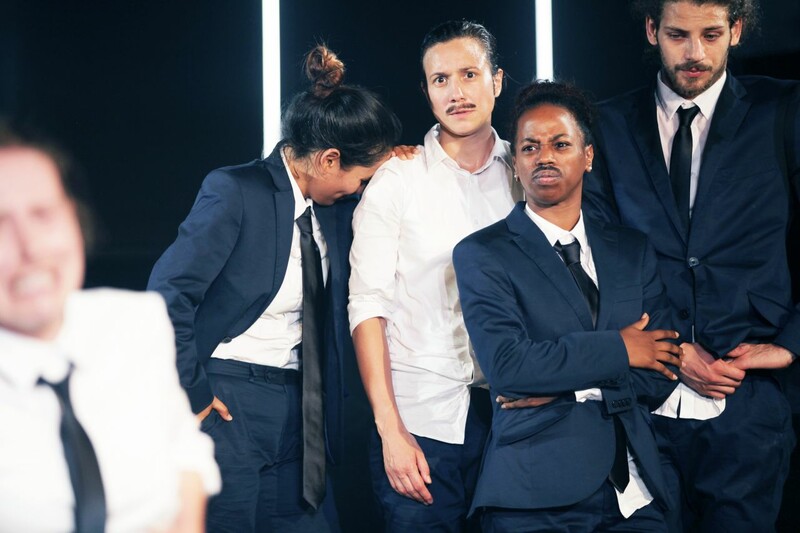 »Today everything that men do, say, feel or think is wrong – because they belong to the wrong sex« Jens Jessen on the #metoo debate
While searching for the main and supporting roles in the drama between the sexes, director Suna Gürler, author Lucien Haug and five actors, including some from the Exil Ensemble, return to the origin of narrative:
Adam, the first, the protagonist par excellence, enters. Everything he does attracts attention. He would like to resist being the sufferer and cause of everything. But what does this original image of a man have to do with the characters we encounter today? To investigate this topic, the team interviews real men, posing questions about their expectations, fears and hopes.
While many men welcome an open discussion about gender roles, some opinion makers have labelled #MeToo a witch hunt against men. Most men remain silent, even though it's also about them. Do they, just this once, not want to play the story's leading role? Who is actually seen and heard? Who speaks for whom? Who is the victim and who the perpetrator? And who is neither of those?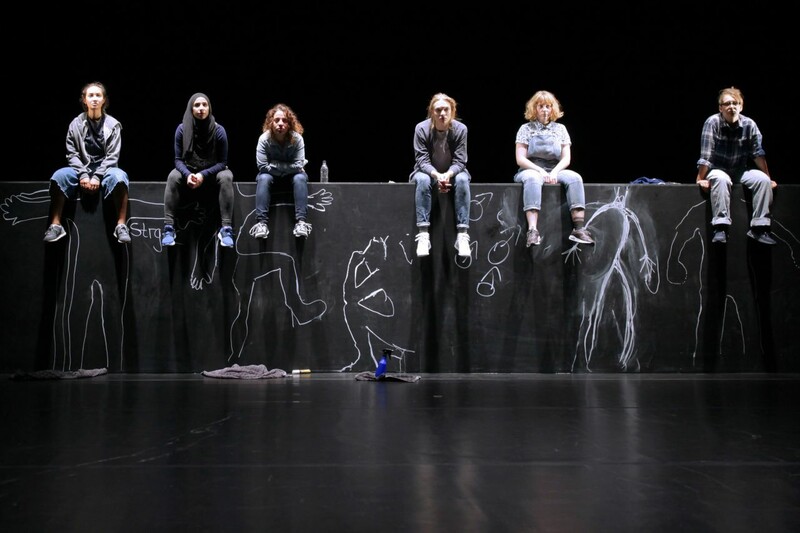 A young woman says: »An older guy takes me in a car share to Berlin. On the way he asks if I would want to take a bit of a walk in the forest …«
Why is it that we think that we know the end of the story? What kind of a narrative is it that assumes that women are raped, harassed, groped? A narrative that anticipates from the beginning that one subconsciously holds keys as a weapon in hand on the way home at night, does not go into a subway car that's empty except for one man, or decides in the end not to wear those shorts.
Is this old game unstoppable? If you have this body, life is like this, or you have a different body and life is different, get used to it already. And then along comes New Year's Eve 2016 in Cologne and suddenly »our women« must be protected again. However: which women are implied in this case and who is it that owns them again?
Together with six young women, director Suna Gürler embarks on the paths of supposedly universal notions and agreements wound around the mind, body and raison d'être of women. Both outside on the street and on the Internet, one danger after the other lurks. It is important to be careful, to smile, not to offend. Thanks for the tips, but haven't we progressed further?
A rhythmic search in motion about the question of how much space women in our society are actually due, where
Suna Gürler was born in 1986 and has made a name for herself on the free theatre scene mainly as a director, theatre educator and actress. Since 2004 she has worked regularly at the junges theater basel, including as an actress and dancer. She has also taught theatre courses there and produced the professional shows Untenrum, Tschick and Strom. Suna Gürler is an initiator and organiser of the open stage "zeig!", director of "Voyeure", a youth club to support young audience members, and is a board member of the "Youth Culture Festival Basle", where she is responsible for the areas theatre, dance, sports and freestyle.