Silvina Der-Meguerditchian
Works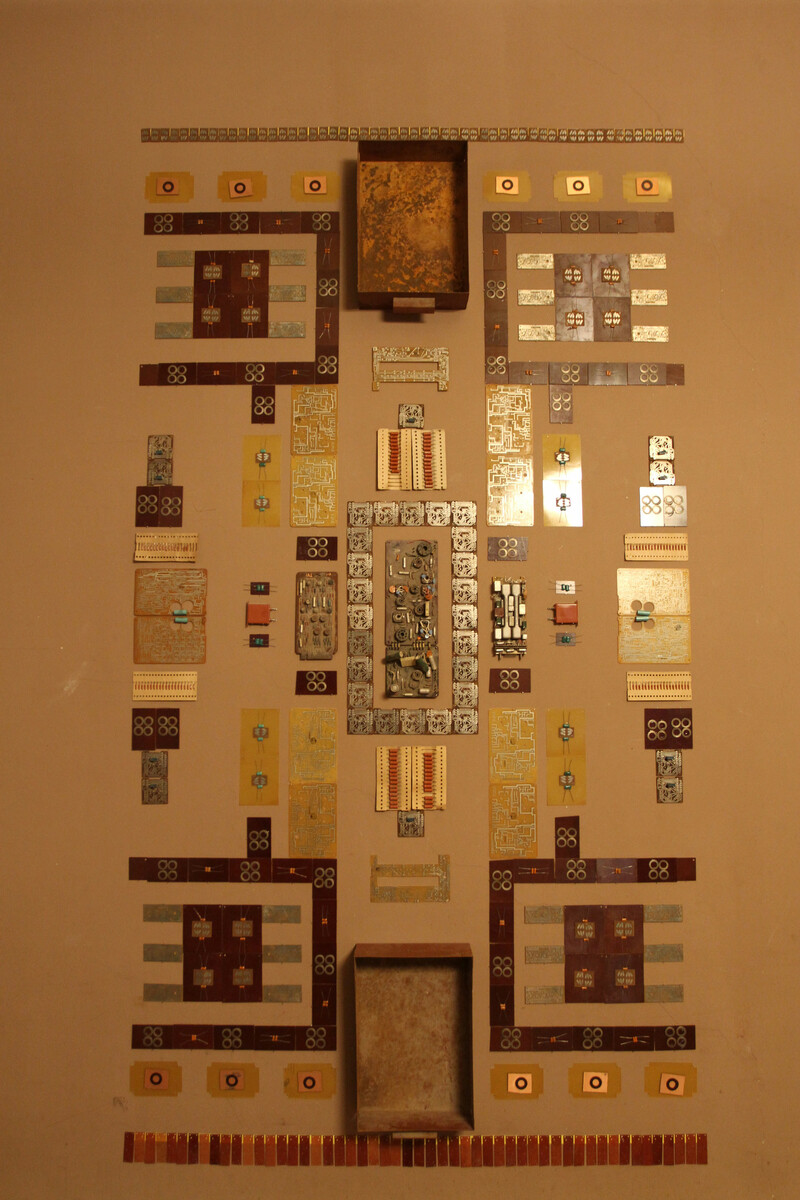 Der-Meguerditchian uses circuit boards to create a tapestry. They come from the northern Armenian city of Dilijan. The company Impuls, which produced electronic components for the Ministry of Defense of the Soviet Union, opened in this health resort town in 1963. Approximately 70 percent of the workers were women, and it is their stories Der-Meguerditchian now looks back on. In addition to her tapestry, Der-Meguerditchian displays photographs that tell the stories of everyday life of women employed by Impuls as scientists and workers.
Courtesy Kalfayan Galleries, Athens - Thessaloniki, Photo: © Lutz Knospe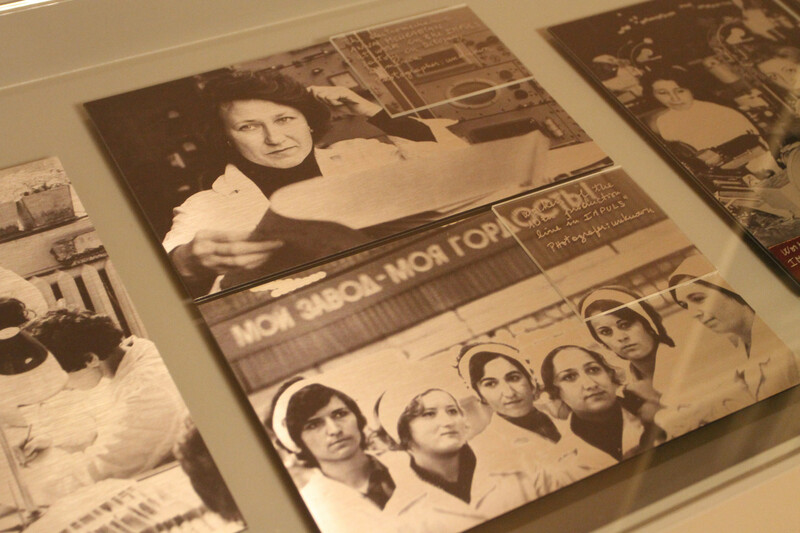 Courtesy Kalfayan Galleries, Athens - Thessaloniki, Foto: © Lutz Knospe
Silvina Der-Meguerditchian, born 1967 in Buenos Aires, lives and works in Berlin. She participates in the Armenity Pavilion, which was awarded the Golden Lion at the 56th Biennale di Venezia. Her work has been shown at the Martin Gropius Bau (2005), the Heinrich Böll Foundation (2012) and the Hamburger Bahnhof (2018). Participated at 1. and 3. Berliner Herbstsalon (2013, 2017).