Works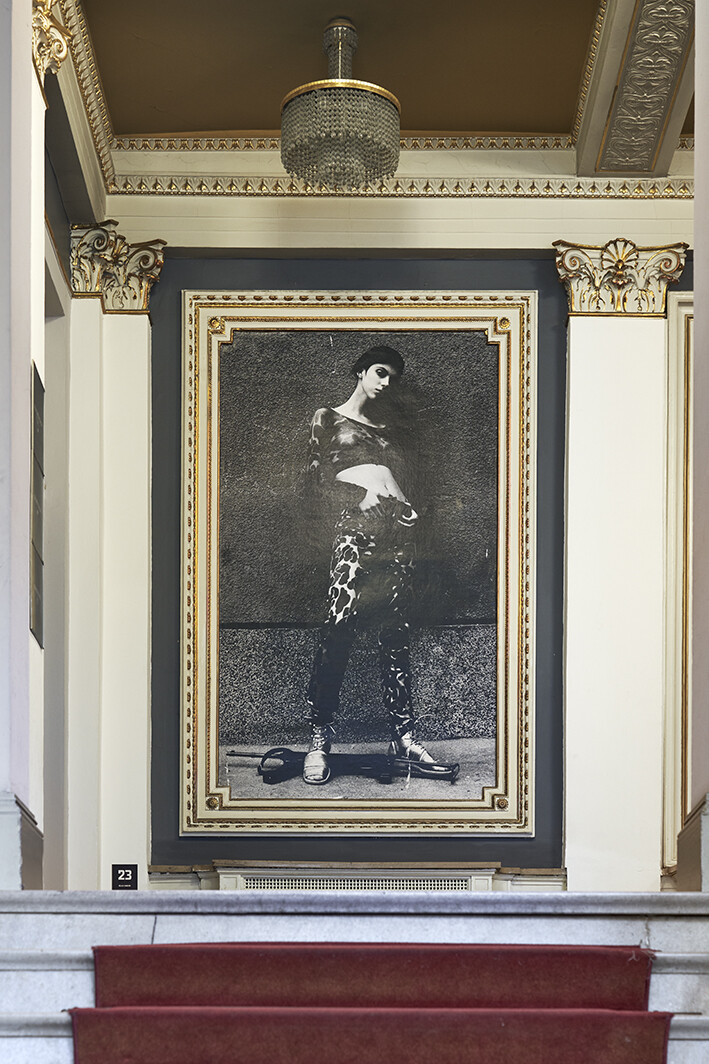 The photography shows see the artist as an innocent teenager, wearing designer fashion, stepping on a machine gun. The photo was taken on the streets of Sarajevo in 1994 during the siege for an Italian fashion magazine. The artist has rediscovered this photo after years and offers an intimate look into her past, which she describes as: »This photo was taken during the hardest and most brutal part of my life. But the image shows something else. I wonder what exactly do we see and what do we want
to see from the vastness of images that are being imposed on us in everyday news.«
Photo: © Egbert Trogemann, VG Bild-Kunst Bonn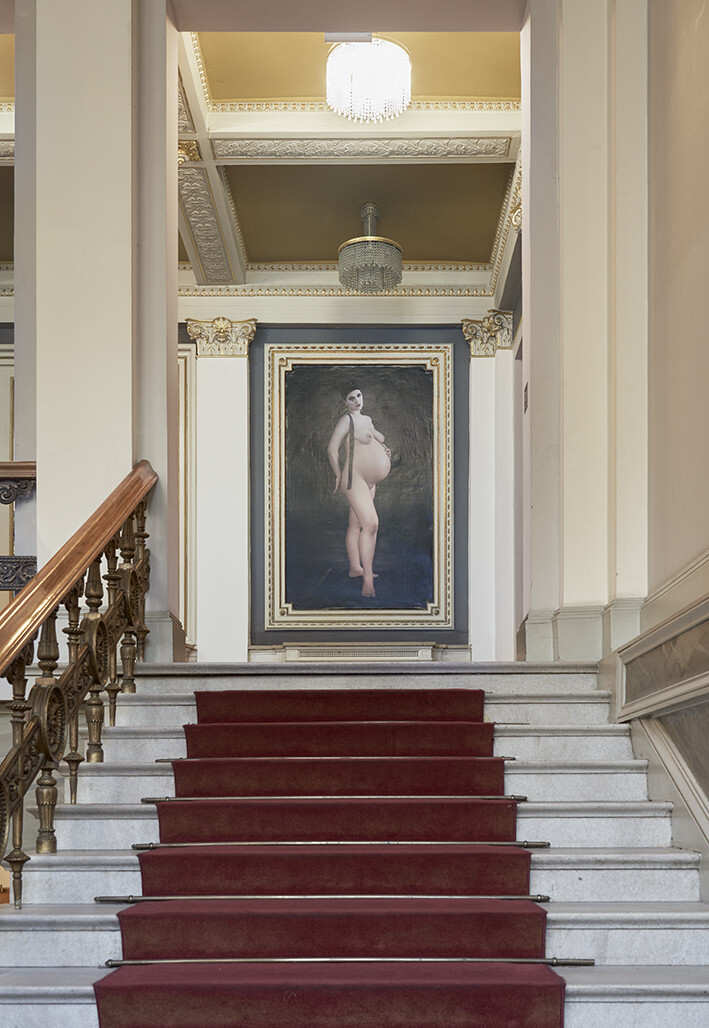 In the picture, the artist depicts herself as a model in an advanced stage of pregnancy with the face of a Pierrot. Since the 17th century the figure has developed from the role repertoire of the Commedia dell'Arte, standing for a naïve, melancholic and pitiful servant. With this photograph, Šejla Kamerić offers an alternative to the classical representations of a woman's body and raises questions about forms of representation and constraints of motherhood.
Photo: © Egbert Trogemann, VG Bild-Kunst Bonn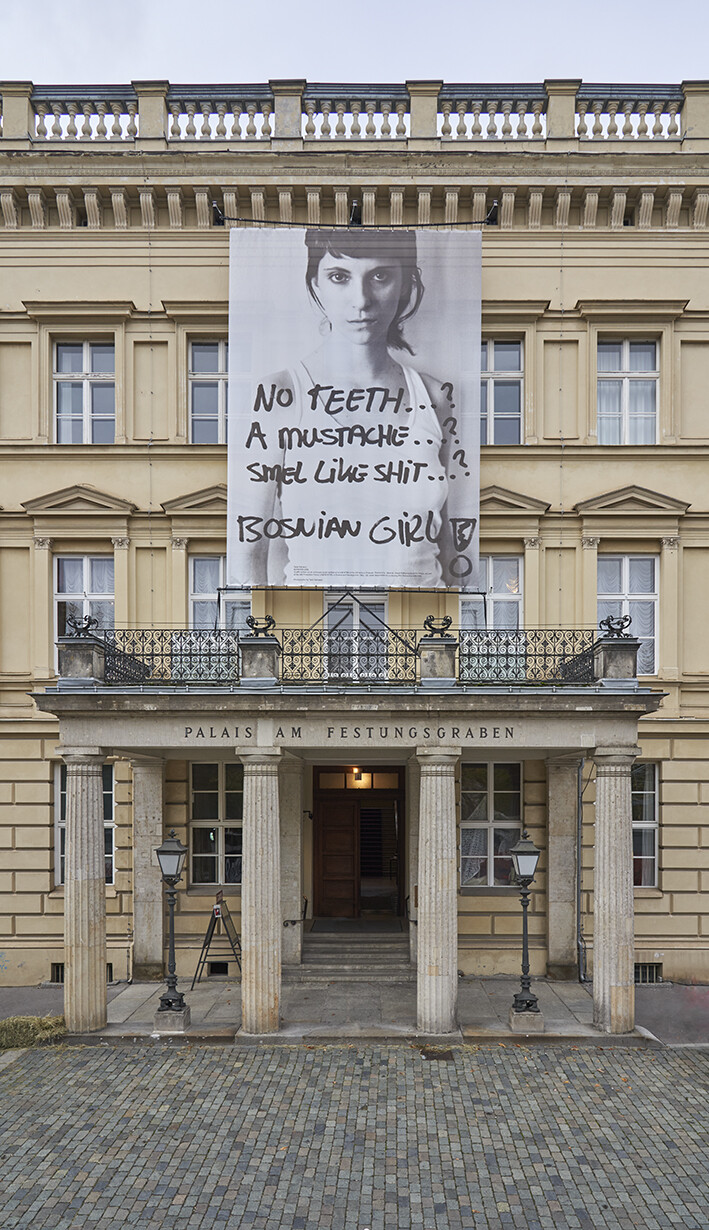 In this photograph, which was conceived as a public project, Šejla Kamerić depicts herself in the style of fashion magazines. A handwritten lettering extends over her image: »No teeth ...? A mustache ...? Smel like shit ...? Bosnian Girl!« (sic!). These are the words that a Dutch soldier left on the wall of some barracks in Potočari near Srebrenica in 1994/95. Bosnian Girl recalls the Srebrenica Genocide which was not prevented despite of the presence of the United Nations Protection Force (UNPROFOR) troops.
Photo: © Egbert Trogemann, VG Bild-Kunst Bonn
Šejla Kamerić, born in1976, based in Sarajevo and Berlin. Her works are represented in numerous solo and group exhibitions as well as collections: Tate Modern, Musée d'Art Moderne de la Ville de Paris, Vehbi Koç Foundation. She received the ECF Routes Princess Margriet Award for Cultural Diversity (2011) and DAAD-Berlin Artist Residency Fellowship (2007).