Works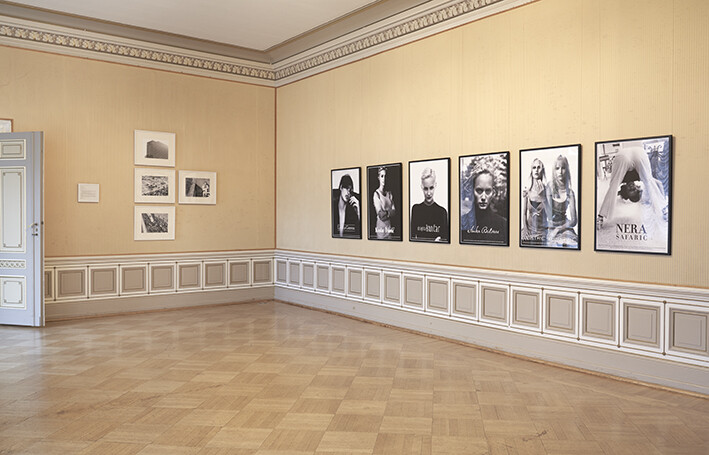 Iveković blends the faces of famous models together with the biographical information of women who were part of the anti-fascist resistance during the Second World War and were either executed or driven to suicide. While the biographies of these heroines were still present several years ago, they are now increasingly disappearing from collective memory. Iveković not only raises questions about the culture of memory and historiography, but also refers to the increasing commercial objectification of women and their bodies as mere surfaces.
Sammlung Block. Loan at Neues Museum Nürnberg, Photo: © Egbert Trogemann, VG Bild-Kunst Bonn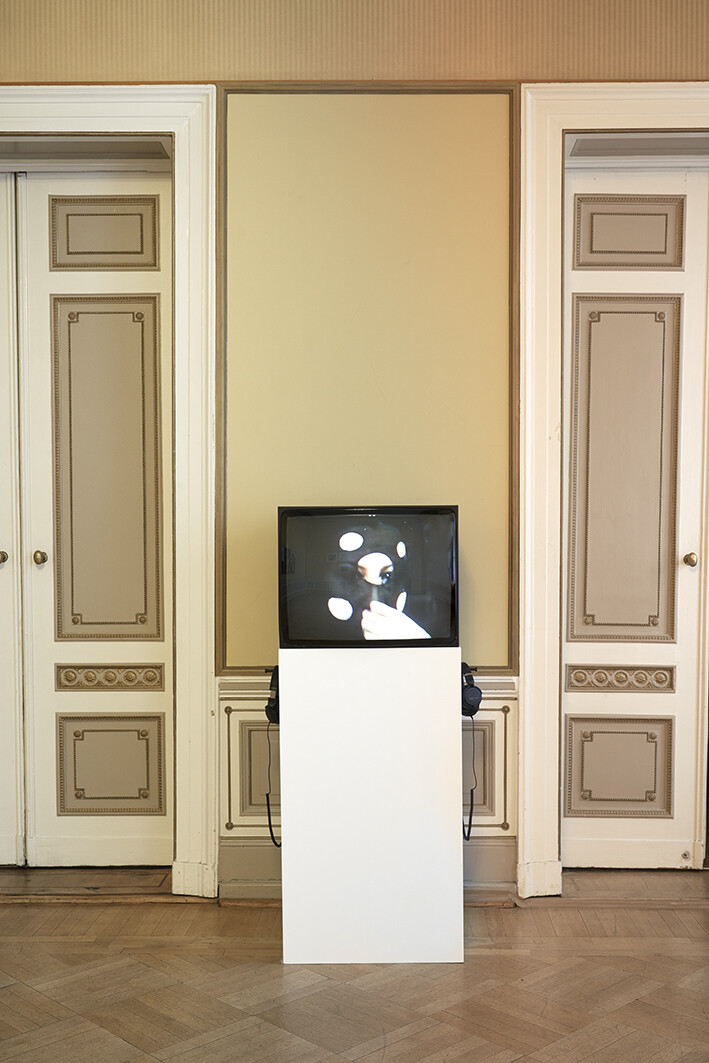 In the three-minute video, Iveković appears with a black stocking over her head. Every cut(out) reveals a part of her face and shows a snippet of archival material from Yugoslavian television. This video was broadcast on state television in Yugoslavia in 1982.
Photo: © Egbert Trogemann, VG Bild-Kunst Bonn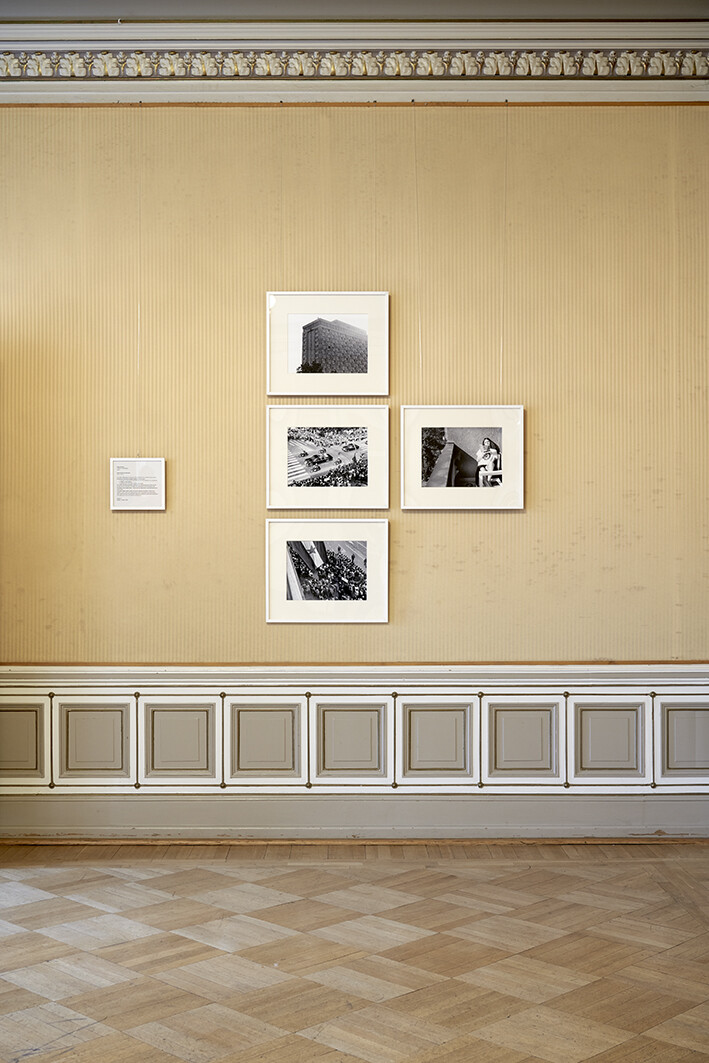 In four pictures and one text, this work describes Iveković's performance during the official parade for Tito's visit to Zagreb on May 10th 1979: By performing an act of masturbation, she unravels a complex triangle of relationships between men and women, gestures and looks, authority and resistance. This work, which has become iconic, exemplifies Iveković's examination of public and private spaces, her critical questioning of gender roles and her artistic-political activism.
© Kontakt Collection, Vienna, Photo: © Egbert Trogemann, VG Bild-Kunst Bonn
Sanja Iveković, born in 1949, is based in Zagreb. Iveković belongs to the artistic generation covered by the umbrella term New Art Practice, that emerged after '68. Iveković's works were shown internationally, such as documenta (1987, 2002, 2007, 2012, 2017), Tate Modern (2012), and Museum of Modern Art (2011, 2015). Iveković is the founder of Electra – The Women's Art Center Zagreb, among others.