Oliver Ressler / Martin Krenn
Works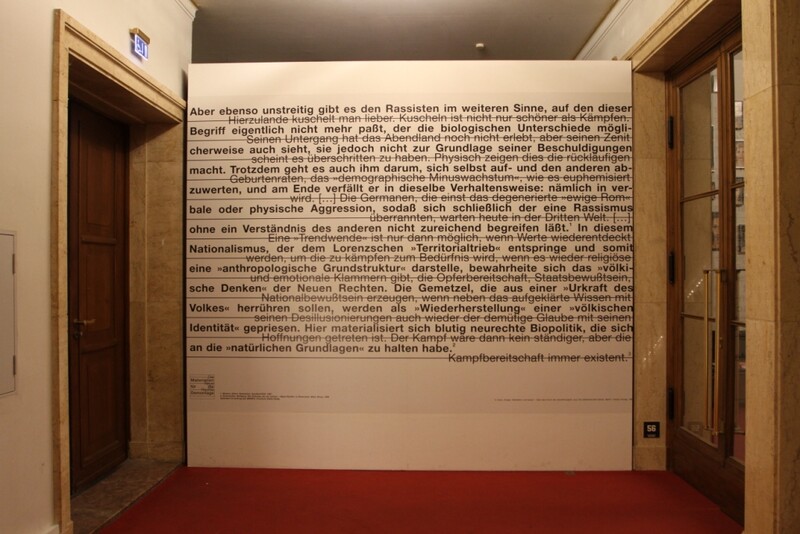 This poster series from 1995 shows quotations from activists of the New Right with text excerpts that take a critical stance on these positions. Ressler presented the posters at 36 locations in the public space of Vienna in order to point out racist structures and thought patterns. Even today, the posters have not lost any of their relevance: ideological arguments of the New Right are circulating in publishing houses, newspapers, institutions and book publications. The racism in New Right positions, veiled by cultural argumentation, is capable to connect societally while being all the more dangerous.
Photo: © Lutz Knospe
Oliver Ressler, artist and filmmaker, born in 1970, is based in Vienna. Resslers works were shown at Centre Pompidou (2016), Van Abbe Museum (2011, 2017), Kyiv Biennial (2017) and as part of the collection exhibition of the EMST at documenta 14 (2017). His work has been further featured as part of the 2. and 3. Berliner Herbstsalon (2017).
Martin Krenn, born in 1970, is an artist, curator and has been teaching at the University of Applied Arts Vienna since 2006. In 2016 he received his doctorate from Ulster University on The Political Space in Social Art Practices.