Works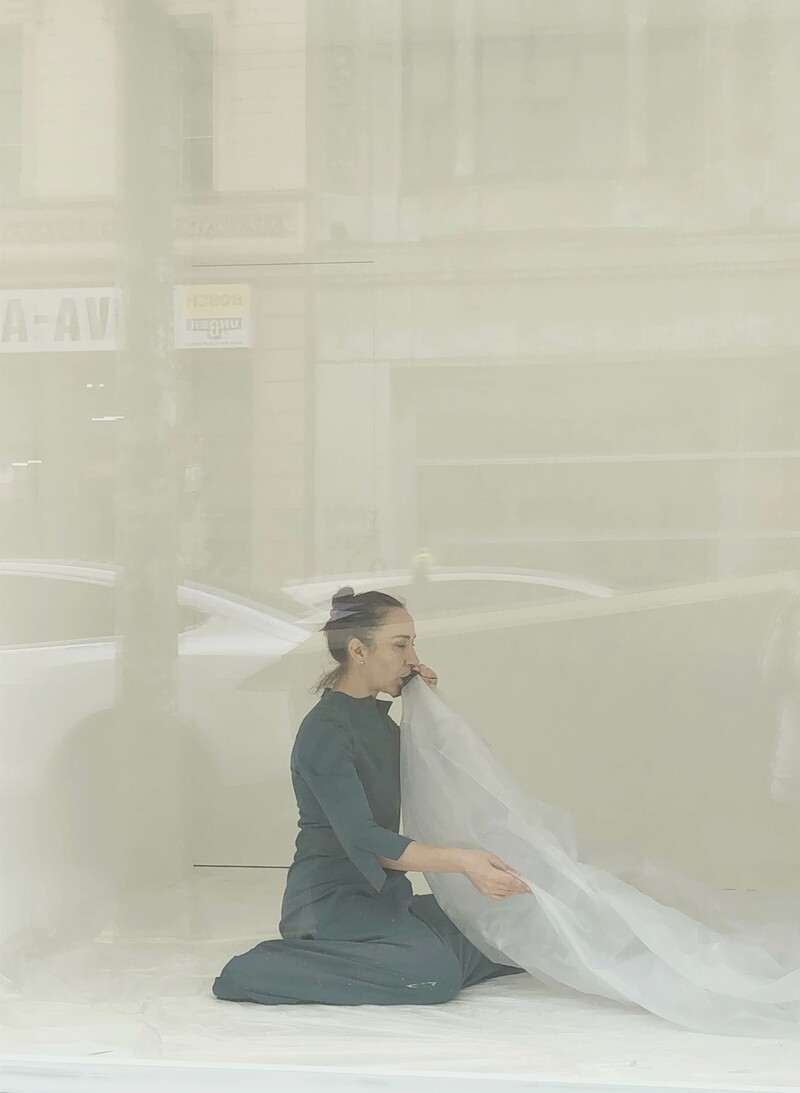 Oranienstraße in Kreuzberg, perhaps Berlin's most international neighborhood, is as much influenced by gentrification as by the struggles against it. Here, high-priced real estate investment projects encounter the microeconomies of immigrants, while men's cafés (still) coexist with queer bars and hip galleries. In this unique, diverse microcosm, Mehtap Baydu dedicates her performance to the international conflicts that are reflected here as well as the news which take our breath away. In a 15-days performance, Mehtap Baydu displays the narrowing of space and poses questions about the positioning of the body.
Photo: Çağla Ilk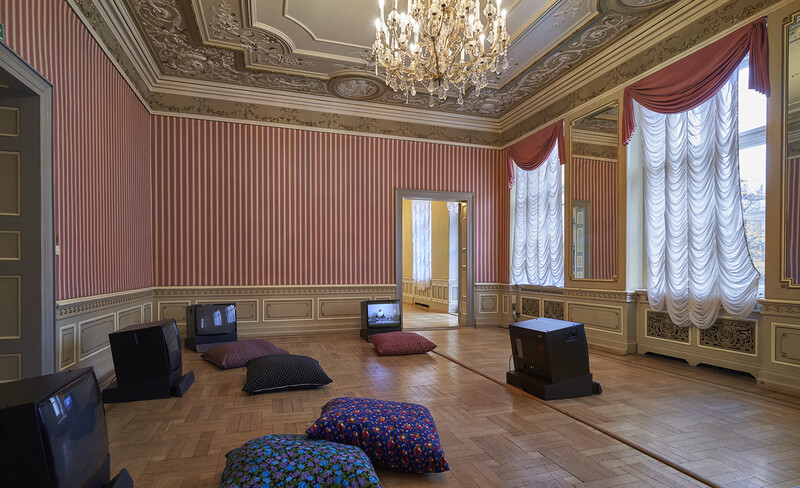 Baydu records traditional Kurdish laments, which are reserved for women as private, personal rituals in the oral tradition. The artist stages each performance in a setting that represents an intimate space for the respective woman: A living room, a kitchen or a garden becomes a platform for improvised texts made of personal, critical and satirical anecdotes about their everyday lives, human relationships, nature, country, belonging and local politics.
Photo: © Egbert Trogemann, VG Bild-Kunst Bonn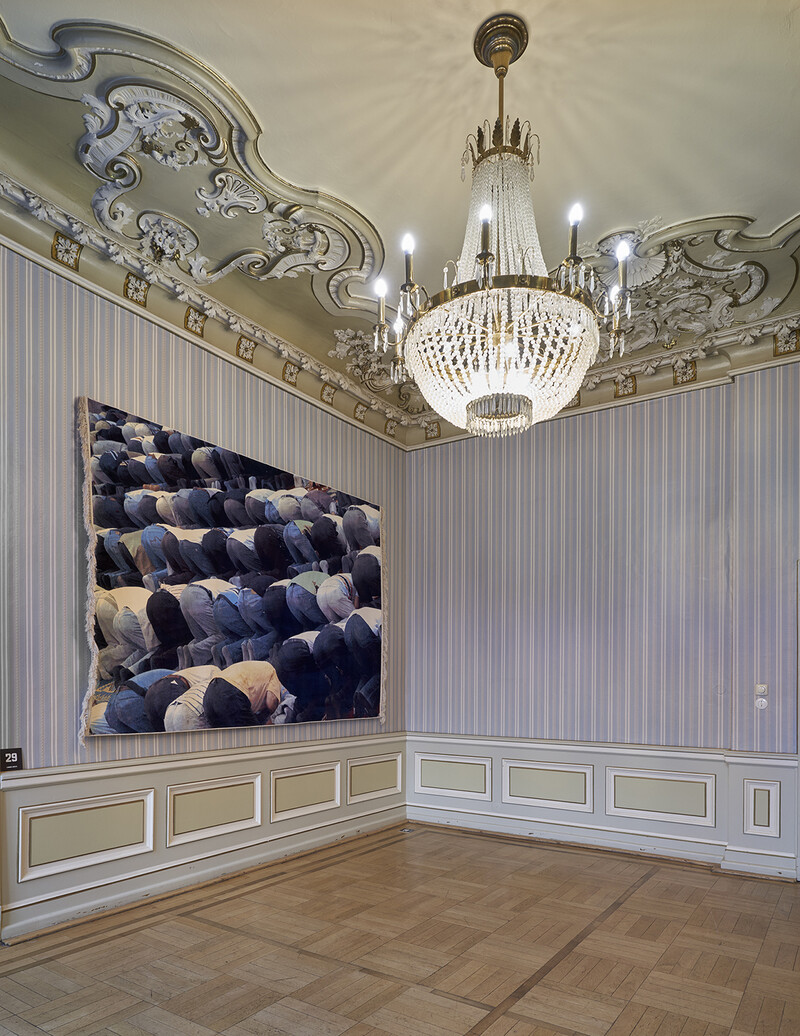 Baydu's carpet shows people praying during Friday prayer at the historic Haci Bayram Mosque in Ankara, which is exclusively reserved for men. The artist chose the traditional craft of carpet weaving to visualize the scenery and raise questions about the exclusion of women, cultural codes, and gender roles.
Edition Block, Berlin, Photo: © Egbert Trogemann, VG Bild-Kunst Bonn
Mehtap Baydu, born in 1972, lives and works in Berlin. Baydu's works have been exhibited in various solo and group exhibitions, including Arter, Istanbul (2019), Künstlerhaus, Stuttgart (2014) and Kunsthalle Fridericianum, Kassel (2009). Participation at 3. Berliner Herbstsalon.