Works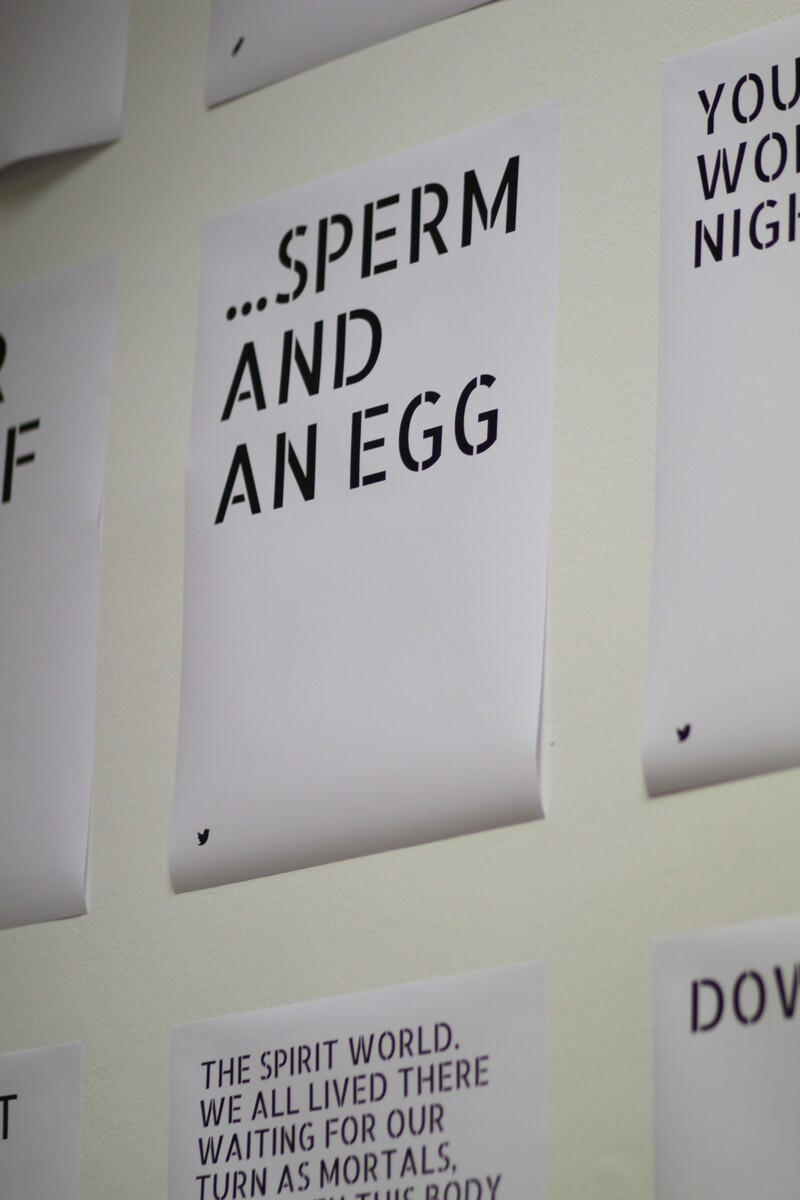 This expansive installation is the result of an interview project for which the artist set out in search of answers to the question »Where do you come from?«. The more than 160 collected statements are based on, among other sources, research in social networks. With her ongoing project, Maldonado creates a space for exchanging different definitions of origin and belonging, which elude common national attributions.
Photo: © Lutz Knospe
María Paula Maldonado, born in 1988, lives and works in Weimar. Her works have been exhibited in Colombia and in Germany, with solo exhibitions at Galería Doce Cero Cero -12:00-, Bogotá (2017 and 2018). The artist is currently pursuing her Master of Fine Arts in Public Art and New Artistic Strategies at Bauhaus-Universität Weimar.
Her work is part of IMAGINARY BAUHAUS MUSEUM by * MFA-Public Art and New Artistic Strategies der Bauhaus-Universität Weimar