Works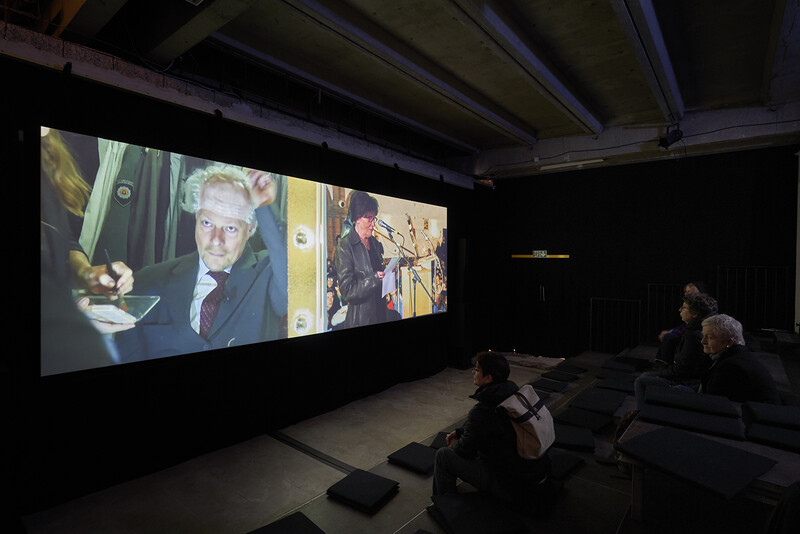 How can we represent great historical moments: the rebellion of a people, the collapse of a regime, the opening of borders? 30 years after the fall of the Berlin Wall in 1989, we invite people to remember their personal stories of the events between October 6th and November 10th 1989 and reenact collective moments in the same place where one of the most important events of that time – the demonstration of November 4th – once took place. For the durational performance, the audience will turn into both protagonists and spectators.
The perfomance will subsequently be exhibited in the form of a video installation from 4 to 17 November at the Haus der Statistik.
Audition for a Demonstration findet in Kooperation mit der Kulturprojekte Berlin GmbH anlässlich der Festivalwoche "30 Jahre Friedliche Revolution – Mauerfall" im Rahmen des 4. Berliner Herbstsalons statt.
Photos: © Egbert Trogemann, VG Bild-Kunst Bonn and © Ute Langkafel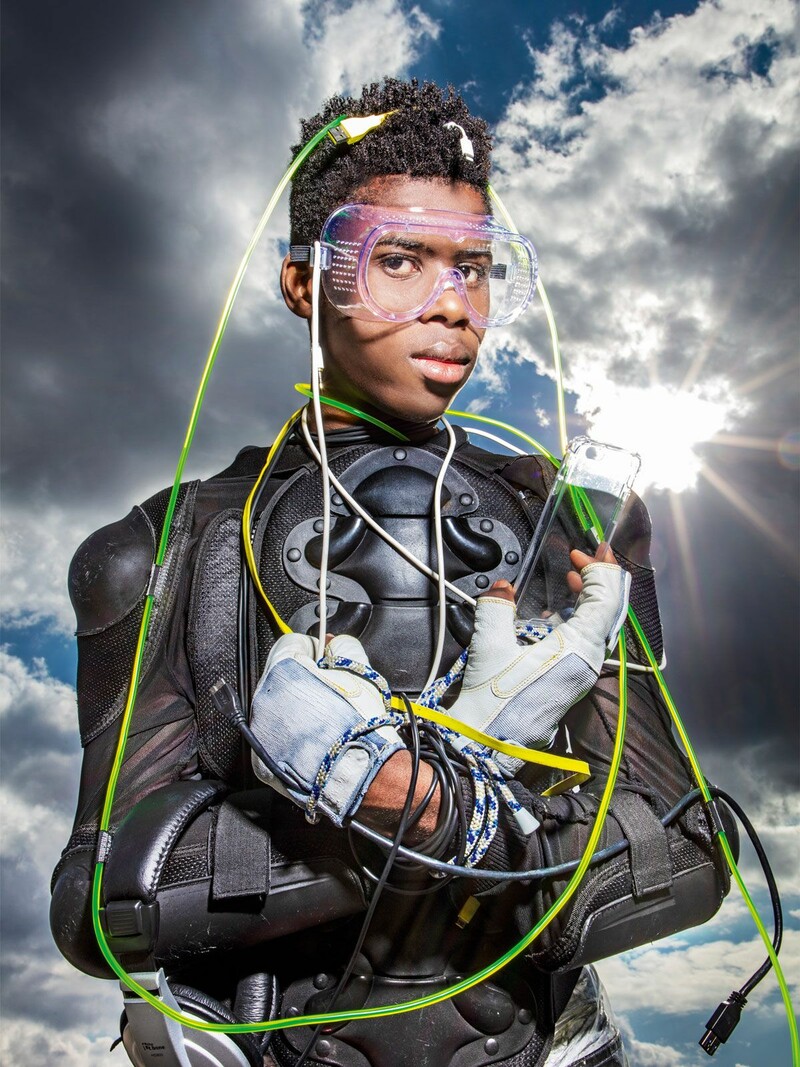 What makes teenager undertake a lonely and dangerous journey to an unknown land? What situation leads parents to send their own children away in order to save them? What does it tell about the society we live in that millions of children cross the borders risking their lives on journeys that last for months or years in search of a future?
50% of the refugees in Europe are minors, and many of them are unaccompanied. Children and young people that come to Europe are moved by the instinct to survive, and are confronted with a system that protects them only temporarily. According to the German asylum law, no unaccompanied minor can be deported. In other words, children are safe until they are eighteen. But what future are we giving to these children if they are afraid to become adults?
Futureland is is a science-fiction documentary piece with teenagers between 14 and 18 years old, who came to Germany by themselves from Afghanistan, Syria, Somalia, Guinea, Bangladesh. They crossed the world by foot, by boat, hidden in a truck and sometimes by a plane. Now they live in Berlin surrounded by social workers, youth welfare employees, tutors, and other young people like them, all coming from very different cultures.
They are teenagers who landed in a new world where they don't know the rules. They are in a period of grace: they can stay but they don't know for how long. They do constant auditions to prove that they deserve asylum, a chance in school, a place in a group of friends. They are in between cultures, in between children and adult and in between past, present and future looking for their own identity. Futureland brings together different visions of what is to come – born out of the imagination of those who have experienced more than many of us in a lifetime.
Eine Koproduktion mit der Ruhrtriennale und gefördert von der Kulturstiftung des Bundes. Mit freundlicher Unterstützung von XENION - Psychosoziale Hilfen für politisch Verfolgte e.V.
Photo: Esra Rotthoff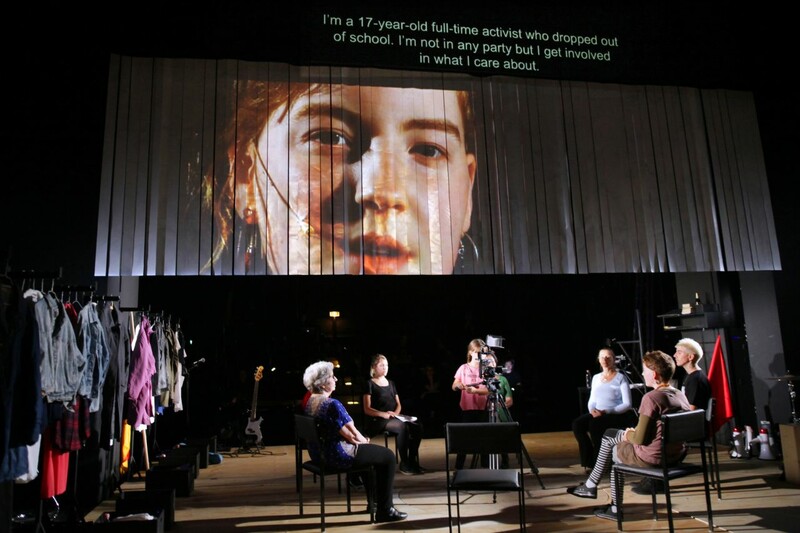 In the summer of 1917 Lenin travelled in a sealed train, with the permission of the German Emperor, to Petrograd and lit the sparks that spread the October Revolution. The train's journey, however, left a mark on its transit country as well: In 1918 Karl Liebknecht tried to proclaim the Free Socialist Republic from the palace balcony in Berlin.
Men dominate in historiography.
99 years later, the Argentine director Lola Arias invites people from 10 to 84 years old to the stage to tell stories about communism. Together they will reconstruct their own lives and that of Salomea Genin. As a child of a Jewish family Salomea Genin was forced to flee from the National Socialist regime of terror to Australia, where she was inspired by the communist dream and decided to support building a socialist state on German soil. She worked for the Stasi before she realized that the GDR had become a police state and then broke with it. Her story is accompanied by those of a translator, an actress, a punk singer and a Vietnamese contract worker, as well as a puppeteer, a 16 year-old activist and a student from Berlin Pankow.
Together they report on singing communist work songs in front of factories, on the teachings of socialist brother countries, on surveillance in everyday life, on concerts in church rooms, on the discussion in the theatre during reunification, on burning asylum centres in eastern Germany and the demands from refugees today, all in order to reveal an image of the personal in the political, of failure and getting up again.
Photo: Ute Langkafel
Lola Arias born in 1976, is a writer, director, performer. Her works have been presented at international festivals. At the Gorki her latest production as a director was Atlas des Kommunismus.