Works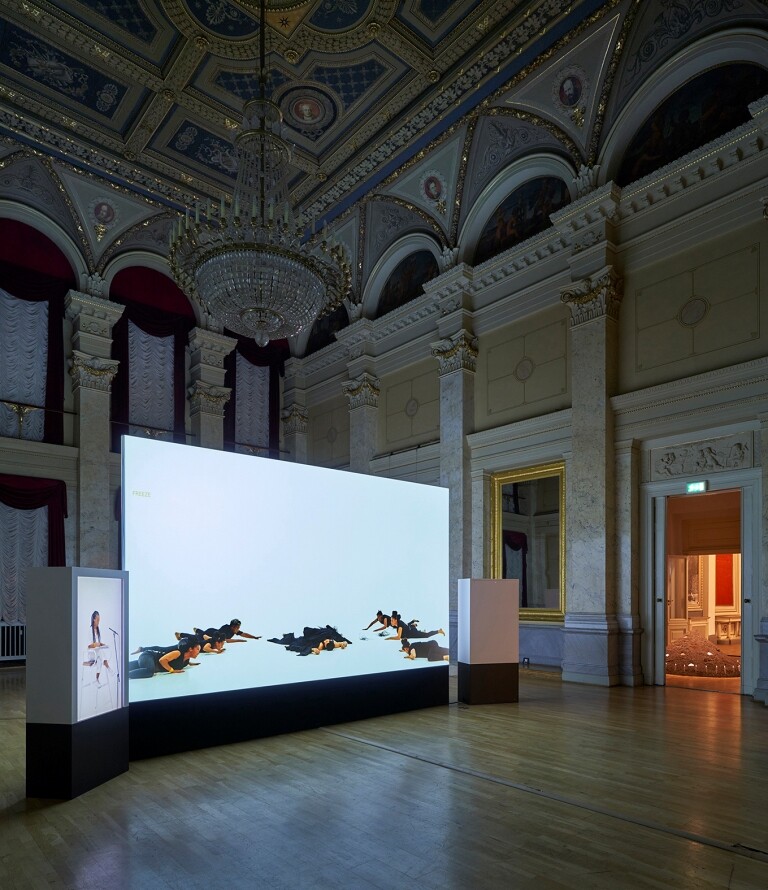 How are stories told, why are they told and who tells them? In her Illusions series Kilomba questions the basic structures of Greek narratives and investigates their symbolism and allegories of moments of oppression. The work gradually inverts the metaphors of mythology into their opposites and undertakes an analysis of the repressive, racist and gender-specific hierarchies inherent in the basic historical structures.
Vol. I - Narcissus and Echo
In 2016, the series began with the story of Narcissus and Echo: the retelling is transfor­med into an incisive analysis of the white patriarchal system and its politics of exclusion.
Vol. II - Oedipus
Illusions Vol. II deals with the myth of Oedipus and sheds light on the fatal tensions between father and son that lead to a tragedy. Using performance and choreography, combined with African oral traditions, Kilomba explores the role that destiny can play for those living in a system of reproducing cyclical oppression. The artist investigates these questions along the themes of loyalty and politics of violence.
Vol. III - Antigone
In the third part, the tragedy is told from a Black feminist perspective, in which the protagonist rebels against the colonial patriarchal system to bury her brother. In her installation Kilomba turns the burial into a political act against the oblivion of faces and thus finalizes her postcolonial Manifesto.
Courtesy of Grada Kilomba and Goodman Gallery, Photo: © Egbert Trogemann, VG Bild-Kunst Bonn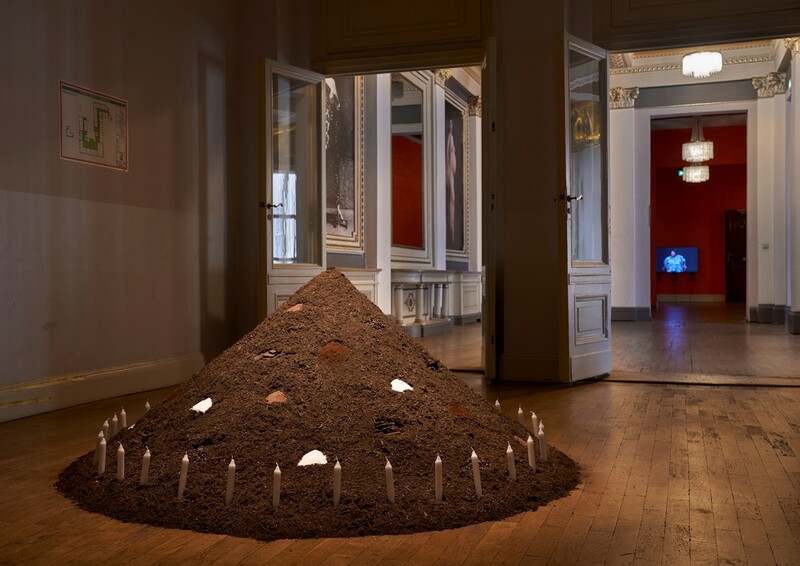 In this installation, Kilomba focuses on the transatlantic history of slavery and colonialism. With a mountain of earth, to which sugar, coffee, cocoa and chocolate have been added, she reminds the viewer of centuries of exploitation and the deaths of Black workers on colonial plantations. This history is ongoing: »Colonialism is a wound that has never been properly treated [...] An infected wound that always hurts and sometimes bleeds.« Grada Kilomba
Courtesy of Grada Kilomba and Goodman Gallery, Photo: © Egbert Trogemann, VG Bild-Kunst Bonn
Grada Kilomba, born in 1968, is based in Berlin. Her work was featured in numerous exhibitions including 10th Berlin Biennale (2018), documenta 14 (2017) and the 32. São Paulo Biennale (2016). She has taught at various international universities, e.g. Gender Studies at the Humboldt University in Berlin. She participated in the last Herbstsalon and curated the event series Kosmos² at Gorki.