Works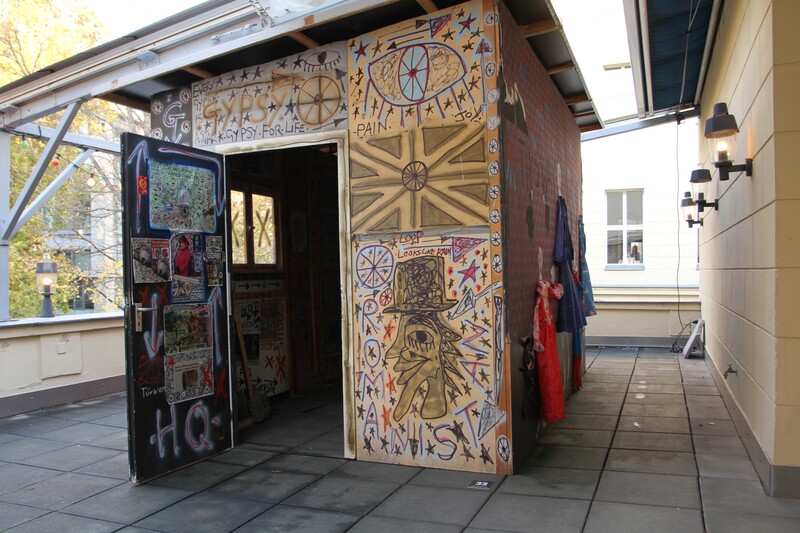 This mobile installation and ongoing project has travelled around the metropolitan centres of Europe. Materials posted on its walls have revealed a darker agenda and alluded to ongoing policies in the European Union and its member states that foster deregulation, inequality and discrimination. The artists opened up a platform through the structure to discuss effective measures for establishing equality in favour of marginalised groups, such as the Romani people.
Photo: © Lutz Knospe
Damian Le Bas, born in 1963. His works have been exhibited internationally, including including La Biennale di Venezia (2007) and the Göteborg International Biennal (2015). For the Gorki he produced works of art and paintings for the Roma Army (2017) and was the initiator of the First Roma Biennale COME OUT NOW! 2018. Damian Le Bas died in early December 2017.