Works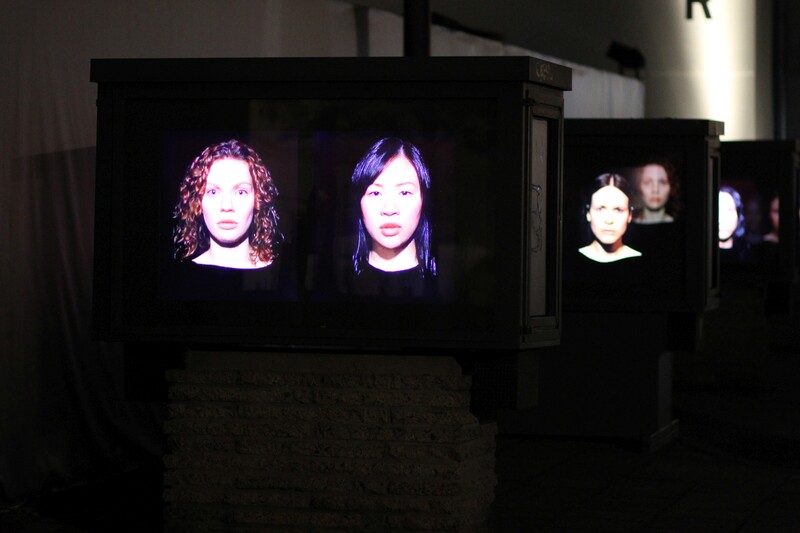 Aurora Mardiganian was one of the survivors of the Armenian Genocide in 1915. After emigrating to the USA, Harvey Gates, a filmmaker in Hollywood, became aware of her story and filmed it. The resulting film, Auction of Souls, not only helped Mardiganian to fame, but also plunged her into a psychological crisis, whereupon she threatened to commit suicide and cancelled a promotional tour. As a result, seven Aurora doubles were hired to continue the tour. The seven »Auroras« in Egoyan's installation recite texts from Aurora Mardiganian's book, Ravished Armenia. With only 22 minutes left of Auction of Souls, this installation is an attempt to bring Aurora's spirit back to the screen.
Photo: © Lutz Knospe
Atom Egoyan, born 1960, was nominated for two Oscars for direction and screenplay for his film The Sweet Hereafter. His film Ararat (2002) deals with the Armenian genocide. Most recently his film Guest of Honour (2019) was premiered at the Venice Film Festival. The video installation Auroras was shown at the 10th Istanbul Biennale (2007) and the Festival Es schneit in April at the Maxim Gorki Theater (2015).