Works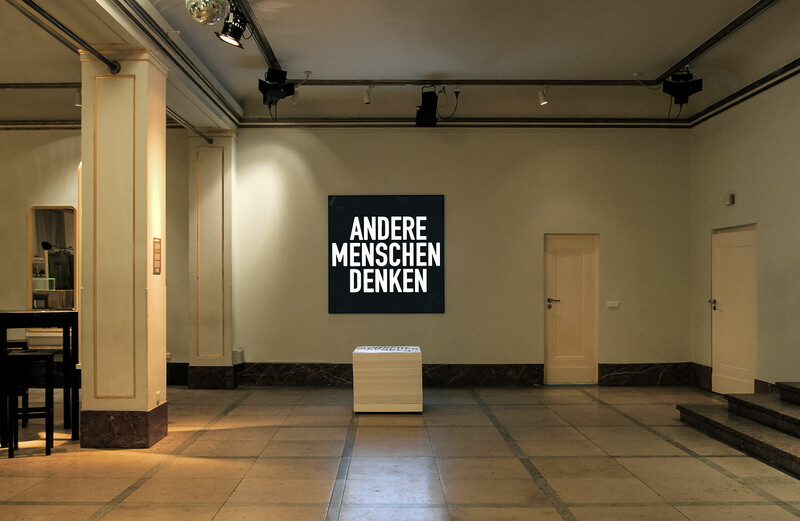 In 1927, 15-year-old John Cage gave a speech representing Los Angeles High School at the Hollywood Bowl, one of the largest open-air theaters in the USA, in a speech competition. Cage addresses the conflict-laden relations between the USA and Latin America and asks for a moment to pause, a moment of silence as a caesura that enables us to listen to others. Alfredo Jaar developed the installation Andere Menschen denken for the 3. Berliner Herbstsalon. Since 2017 the work can be seen in the foyer of the Gorki.
Photo: © Lutz Knospe
Alfredo Jaar is an artist, architect, and filmmaker based in New York City. He has participated in La Biennale di Venezia (1986, 2007, 2009, 2013), Sao Paulo (1987, 1989, 2010) and documenta in Kassel (1987, 2002). Jaar has realized more than sixty public interventions. Participated in 2. and 3. Berliner Herbstsalon.