Works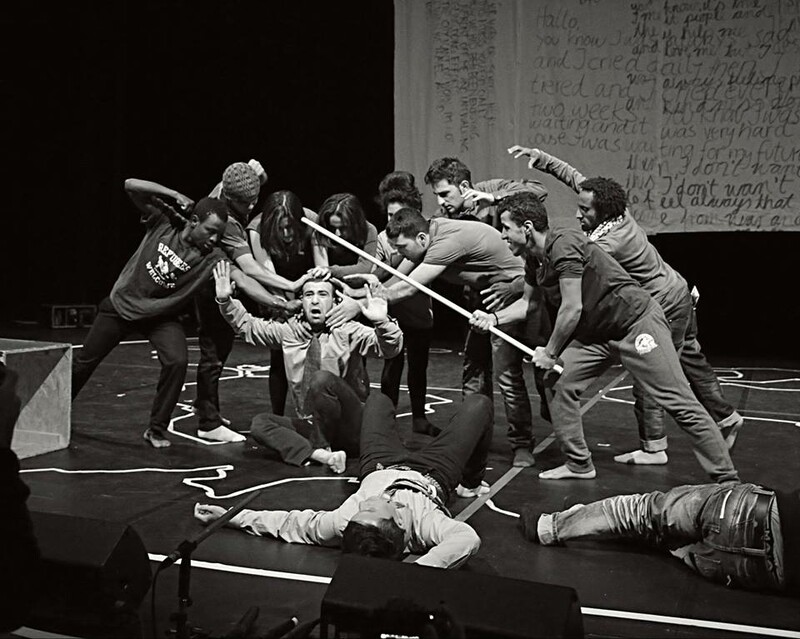 The focus of the play Letters Home are literally letters home, which describe Berlin as perceived by those who have fled their home countries. They tell relatives and friends what was happened to them en route as they fled and of life in a refugee centre. They present reports of life in a new environment, a life between languages and worlds. These stories are relived on stage, showing respect for each and every voice.
Director: Ahmed Shah
With the artists collective Salah Aldin Aluish, Mazen Ajarboh, Firas Alzedy, Jallow Mamudou, Lian Khalaf, Yazan Azzawi, Hasan Kello, Hussam Ghosheh, Maryam Grassmann, Nadia Grassmann, Donat Hensen, Sarah Jetschmann, Mohammed Kello, Batoul Sedawi, Sami Shah, Merah Tesare, Lena Trunk
The guest performance of Refugee Club Impulse is funded by Kulturstiftung des Bundes and Stiftung Mercator.
The Refugee Club Impulse (RCI) is a self-run Berlin theatre project by refugees, which was developed in 2013 from an art cooperation in a refugee centre. Their first piece Letters Home was premiered in 2014 at the FESTIWALLA of the JugendtheaterBüro at the Haus der Kulturen der Welt.