Works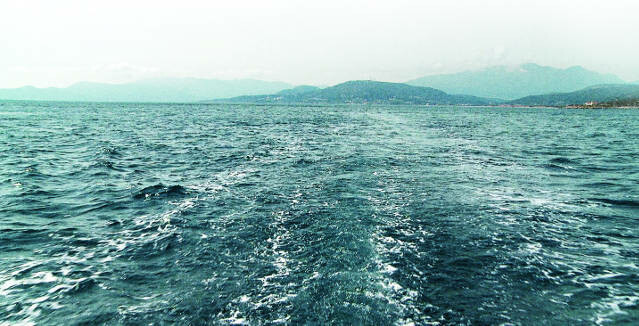 In her video Borderline, Nevin Aladağ puts the spectators aboard a boat that is sailing along the coast of the Greek island of Samos. The view is directed towards the unchanging blue backwash. A screen on the boat also shows its position using GPS data, revealing that it is following the invisible sea border between Greece and Turkey.
For the dance performance MOVE, Nevin Aladağ explored the question of how certain people move and what fates are told by their movements. The result is a series of movement sequences, which Aladağ has taken out of their natural, individual and social context and abstracted from their protagonists. These movements are being enacted simultaneously by several performers in the exhibition space.
With: Linda Blümchen, Kaveh Ghaemi, Modjgan Hashemian, Ricardo de Paula, Elisabeth Schmidt, Johannes Storks and others
Nevin Aladağ born 1972 in Van, Turkey, lives and works in Berlin. Her installations and performances have been shown internationally, including at the 11th Sharjah Biennale (2013), the Berliner Herbstsalon, Maxim Gorki Theater, Berlin (2013) and the Kunsthalle Basel (2014—2015).