Works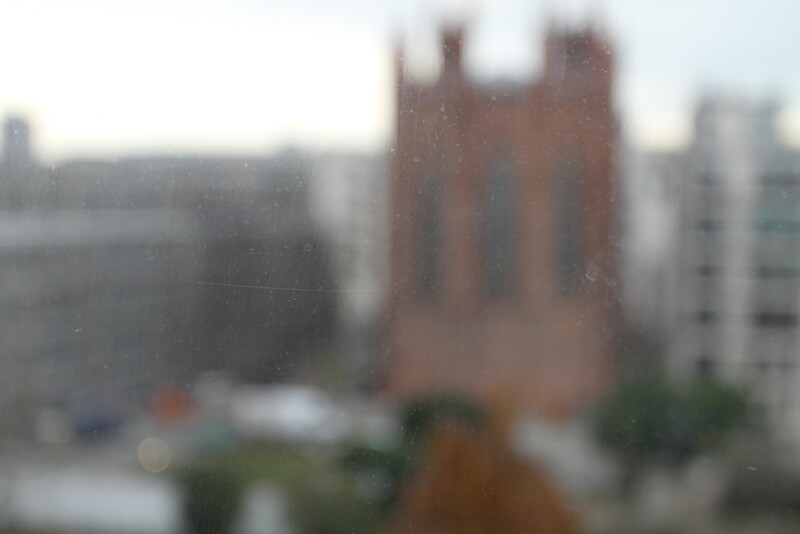 In the autumn of 2017, Teresa Margolles was in Cúcuta, on the border between Colombia and Venezuela. While over the past decades, people were fleeing the fighting in Columbia to Venezuela, today thousands of people are crossing the border daily in the opposite direction to buy basic consumer goods. Margolles has asked people to use illegal ways to transport stones from one side of the river Tachira to the other. The action lasted four days. In a performative act, the perspiration left in the worker's t-shirts will be applied to the windowpanes in the Kronprinzenpalais. These traces of manual labour cloud our view of the new Berlin between the Federal Foreign Office and exclusive luxury flats.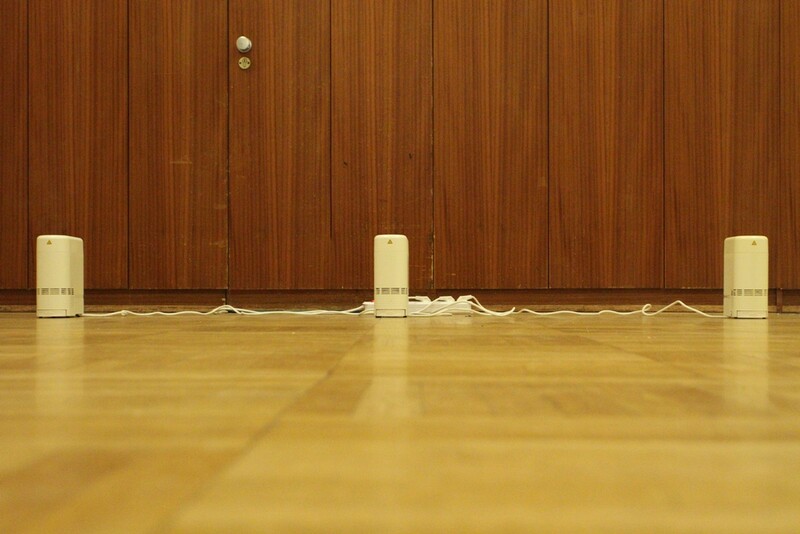 At the Colombian-Venezuelan border in Cúcuta in the autumn of 2017, four people were shot out of a police helicopter. The question of whether they were smugglers, refugees or terrorists still hasn't been cleared up. Teresa Margolles recovered the cloth used to clean the body of one of the dead. She will dissolve the clotted blood in water and then vaporize it. In the context of an art exhibition, humidifiers, so-called vaporisers, are normally used to create optimal climatic conditions for historical paintings and artefacts. Here visitors will breathe in air that Margolles has enriched with the taste of a conflict over political power, an economic crisis, a humanitarian disaster on the border between Colombia and Venezuela, which hardly anyone in Europe wants to acknowledge.
Teresa Margolles, born 1963 in Culiacán, lives and works in Mexico City. The artist studied Communication Sciences and Forensic Medicine. Margolles works have been shown internationally, a.o. Musée d'art contemporain, Montreal (2017), Biennale di Venezia (2009) und Guggenheim Museum, New York (2005).