Works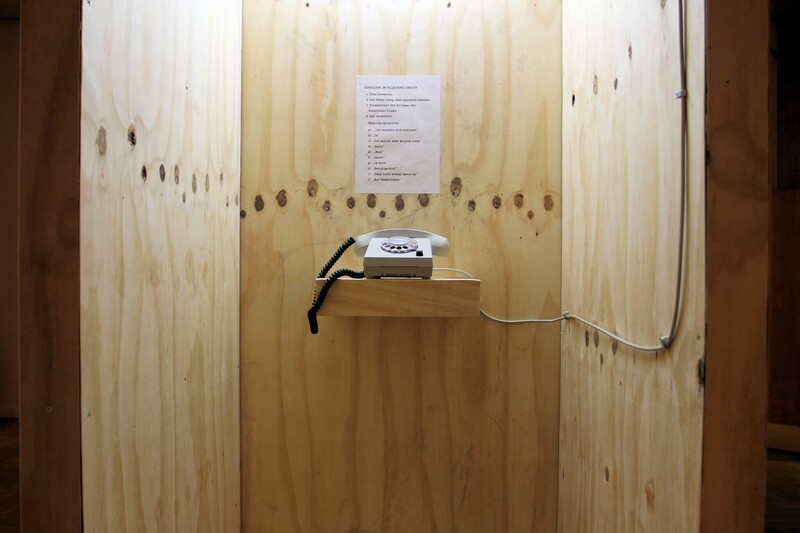 The theatre-maker and painter Einar Schleef never let himself be integrated into systems, neither politically nor artistically, neither in East nor West Germany, where he lived after 1976. Gertrud, his mother, became a kind of medium for Schleef to stay in (literary and real) contact with both German history and the other Germany. In a two-part installation, Sebastian Baumgarten uses a fictional phone call from Die Bande, a collection of Schleef's short stories, as an opportunity to reflect on the disappearance of political time and the de-integrating power of the ghosts of history. What happens when you receive a call from the shadowy realm of the repressed?
"Einar Schleef, DIE BANDE. Erzählungen © Suhrkamp Verlag Frankfurt am Main 1982".
Aufführungsrechte: Suhrkamp Verlag Berlin
Sebastian Baumgarten, born 1969 in Berlin, has worked with Einar Schleef in the 90s. He worked both in theatre and at the opera and is a professor in Munich.