Works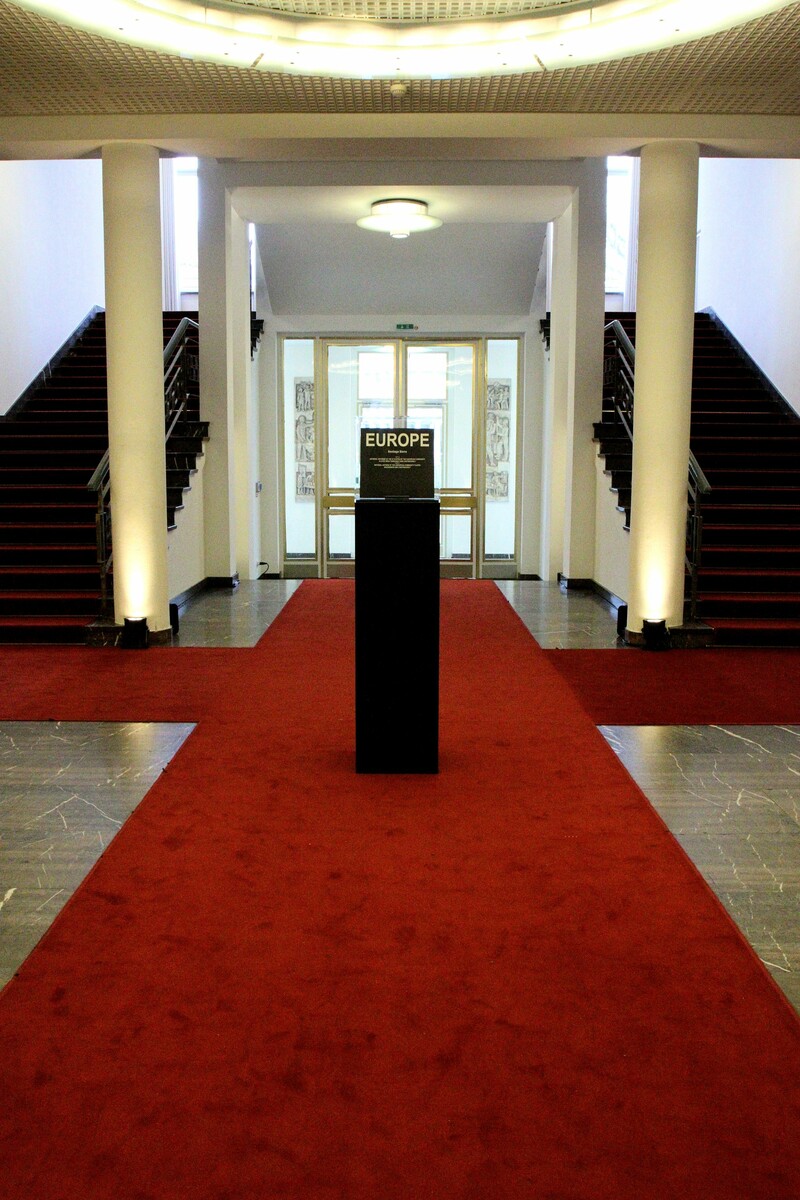 Santiago Sierra's Europe Long Play consists of a LP with two different sides: The A side is a recording of the national anthems of all 27 states of the European Union being played simultaneously, while on the B side the European Union's anthem, Beethoven's Ode to Joy, is played backwards. For both recordings, Sierra uses pieces of music restricted by their nationalist connotations and limited associations in order to dissolve and further develop them in the playback, so that something new can emerge. If Europe should have a future, it would have to sound something like this.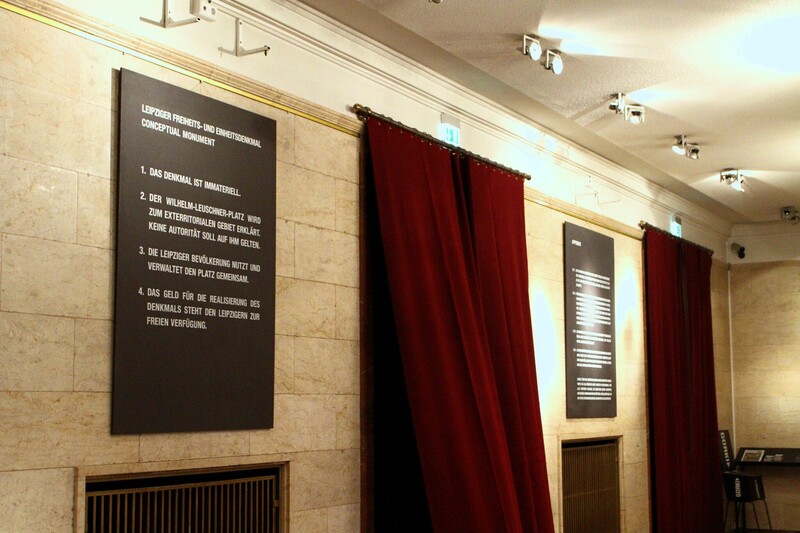 In 2007, the German parliament decided to build monuments to re-unification in Berlin and Leipzig. In a similar way to what happened in Berlin, the commission in Leipzig failed due to the proposals received, but while the so-called »Einheitswippe« (unity see-saw) will be built in front of the Berlin castle, the future of the Leipzig monument remains uncertain. Santiago Sierra submitted a proposal to create an anarchist utopia, instead of establishing a physical monument in Leipzig. He proposed extra-territorialising Wilhelm Leuschner Platz to make it available to the people of Leipzig, free of any state power. The project never became reality.
Santiago Sierra, born 1966 in Madrid, is one of the most recognized spanish artists worldwide. Sierras controversial projects take place in urban space as well as museums and galleries. His works were exhibited in several international locations including PS1 MoMa, New York, Palais de Tokyo, Paris, Museo Reina Sofia, Madrid and at numerous Biennales.