Works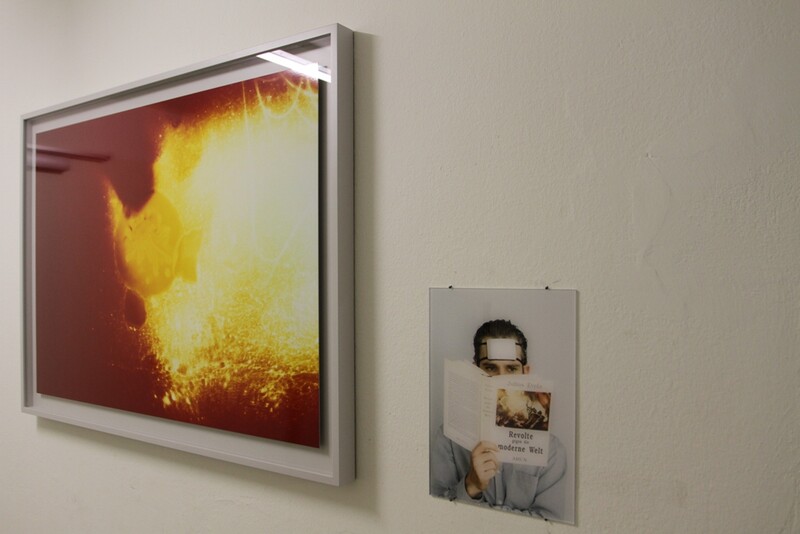 Inspired by the discovery of X-ray technology, a neurologist named Hippolyte Baraduc developed a method to produce images of thoughts at the end of the 19th century. Julian Röder revives this technique of psychography by creating images through the direct contact of photo-sensitive material with the forehead, in order to dipict his readings of proto-fascist and anti-Semitic books. Today it's clear that thought photographs are the result of a chemical reaction of light and sweat,
and symbolize an outdated spiritism. At the same time, ethnic-based esoterica are also garnering dangerous levels of success. As references for neo-fascist arguments and conspiracy theories, the texts that Röder read are finding their way into the political discourse once again.
Julian Röder, born 1981 in Erfurt, is based in Berlin. His works have been exhibited in several international galleries and museums such as the Pinakothek der Moderne, München (2015), C/O Berlin (2017), Nederlands Fotomuseum, Rotterdam (2011), Museum of Modern Art, Moscow (2014) and Center of Contemporary Art, Tel Aviv (2012).