Works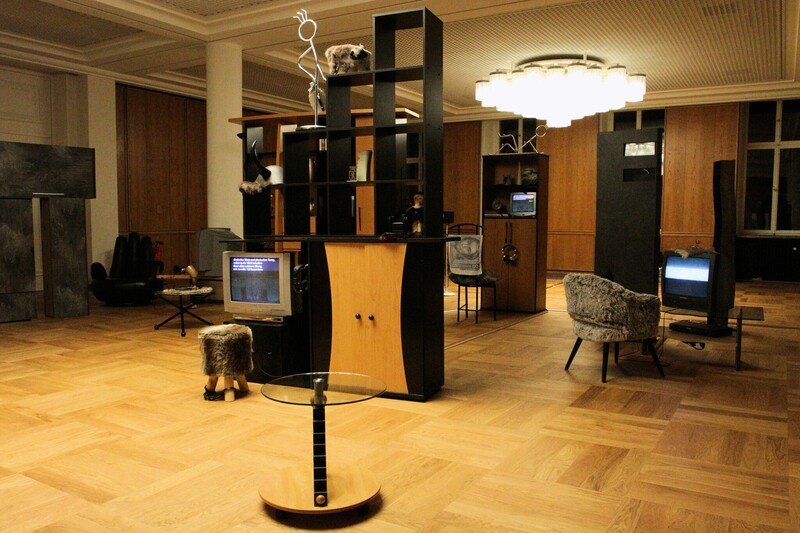 The signing of the agreement between the FRG and the GDR in the Kronprinzenpalais banquet hall is one of the incidents that the so-called Reichsbürgerbewegung use to question the existence of the Federal Republic: according to their logic, a peace treaty should have had to be negotiated, as specified in the Basic Law in 1949. Therefore, for them, the German Empire still exists, they perceive themselves to be a threatened indigenous people in a occupied country and are hoarding weapons
in anticipation of their struggle for existence. Henrike Naumann has constructed a dystopian space somewhere between a provisional imperial seat of government and a place of worship similar to the Stonehenge. Visitors physically enter into a world view, in which nationalist conspiracy theories connect to personal fates and the fractures in German history.
Henrike Naumann, born 1984 in Zwickau, GDR, is based in Berlin. Her works have been featured in international exhibitions including the Ghetto Biennale, Port-au-Prince (2015) and NEST, Den Haag (2015) and Galerie Wedding, Berlin (2016).