Works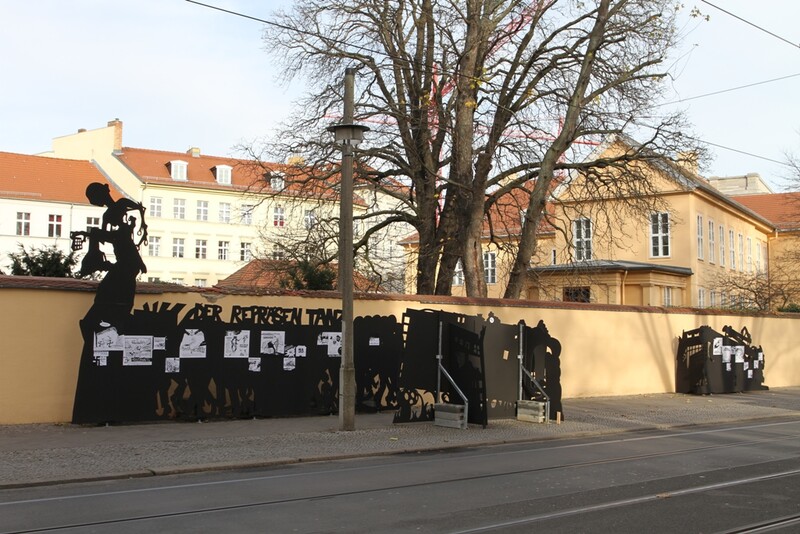 Schrat presents a graphic novel, installed in a large format at the location where its action takes place – the Magnus-Haus behind the Gorki. It's about how the city of Berlin sold the building, the resulting political complications and Siemens AG's current attempt to build a company headquarters in the garden of the last ensemble of baroque city palace in Berlin. This farce of historical forgetfulness, arrogance and power delivers the material for Schrat's fabulist, mushrooming and detailed drawings packed full of facts, in which the timeline from his source material is enriched with possibilities and parallel histories. This graphic novel is a reflection on the relationship between the urban space and its actors – pars pro toto for the big question: Who owns the city?
More info: www.henrikschrat.de
Henrik Schrat, born 1968, is based in Berlin. Schrat uses various strategies of visual storytelling using traditional techniques such as wooden inlays and shades and translating them into contemporary imagery. His works have been exhibited in the Berlinische Galerie (2010) and in Von der Heydt-Museum (2009). Schrat was a resident at Goethe Institut Banglore in 2016.