Ersan Mondtag/Max Andrzejewski
Works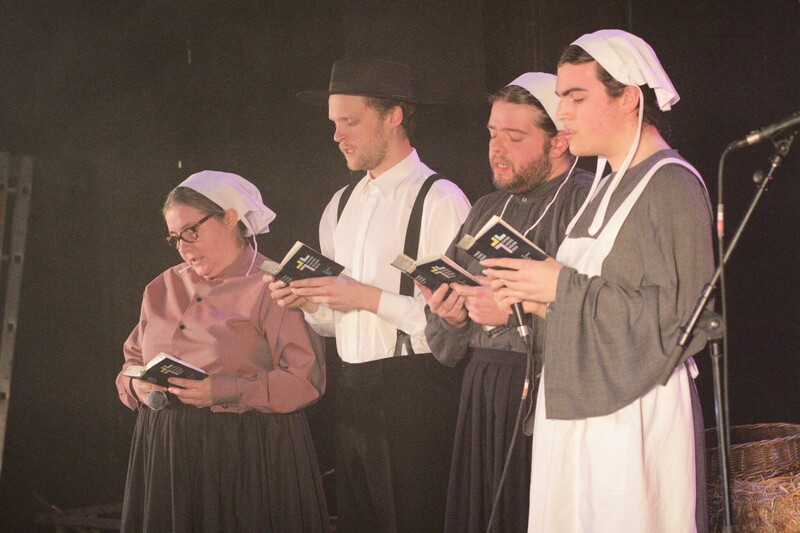 Ersan Mondtag and composer and musician Max Andrzejewski report on the world of Amish though a concert performance. A group that doesn't adapt itself, which lives in a radical fashion according to its own laws, is also a group that remains a prisoner to itself and its conceptions. What comes after a de-integration into pre-modernity? Can there be an opening into the present? Mondtag and Andrzejewski show rituals between fiction and truth from the inner circle, creating an oscillation between enthusiasm and shock in the audience.
Ersan Mondtag was born in Berlin in 1987. His productions at theatres in Frankfurt and Kassel have been invited to the radikal jung and Berlin Theatertreffen festivals. At the 2. Berlin Herbstsalon Mondtag showed his Requiem der deutschen Gerichtssprachen and staged at last Oedipus and Antigone on the Gorki.
Max Andrzejewski, born 1986 in Berlin. His main projects are the Band HÜTTE (mit 13köpfigem Chor) and the Duo PRANKE. Andrzejewski works as a composer, a. o. at Thalia Theater and Münchner Kammerspiele. He contributed to Tyrannis by Ersan Mondtag, invited to Berliner Theatertreffen in 2016.