Delaine Le Bas/Damian Le Bas
Works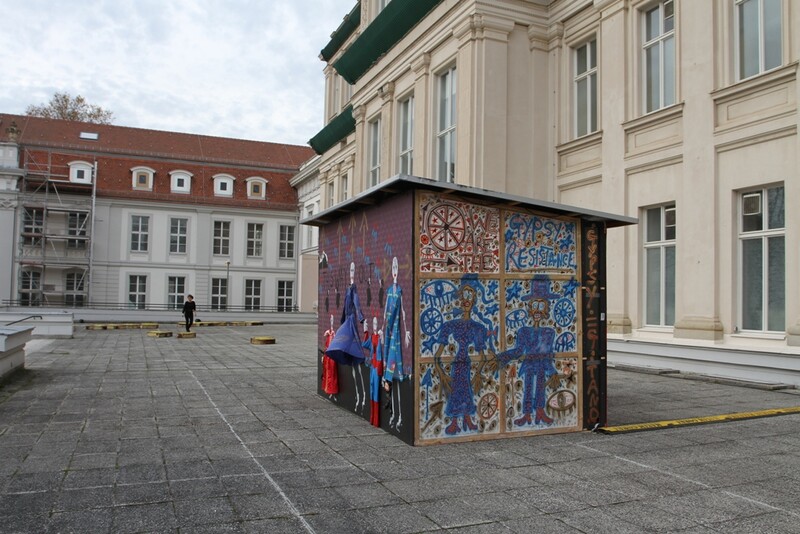 This mobile installation and ongoing project has travelled around the metropolitan centres of Europe. The colourful and makeshift character of the shack contradicts the soberness of its surroundings between town houses and corporate buildings. Materials posted on its walls have revealed a darker agenda and alluded to ongoing policies in the European Union and its member states that foster deregulation, inequality and discrimination. The artists opened up a platform through the structure to discuss effective measures for establishing equality in favour of marginalised groups, such as the Romani people. For 2017 the artists have produced new artworks for this latest incarnation of Safe European Home?.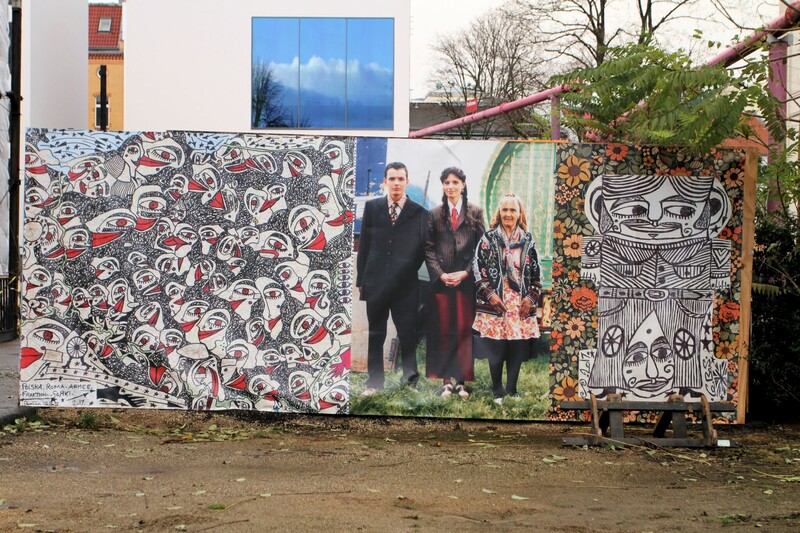 Delaine and Damian Le Bas arrange re-drawn maps, historical images and their photographs on the fences in front of the Gorki. Their photographs include some of Delaine's Romani Embassy performance series, which will be revived for the opening of the 3. Berliner Herbstsalon. The topographic maps and city maps serve as the starting point of Damian Le Bas's artistic overhaul and treatment of the travelling of the Roma and their demands: »We're claiming this space for ourselves. We, the constrained, limited and defined by those who want to control, name and silence us. Here we are.«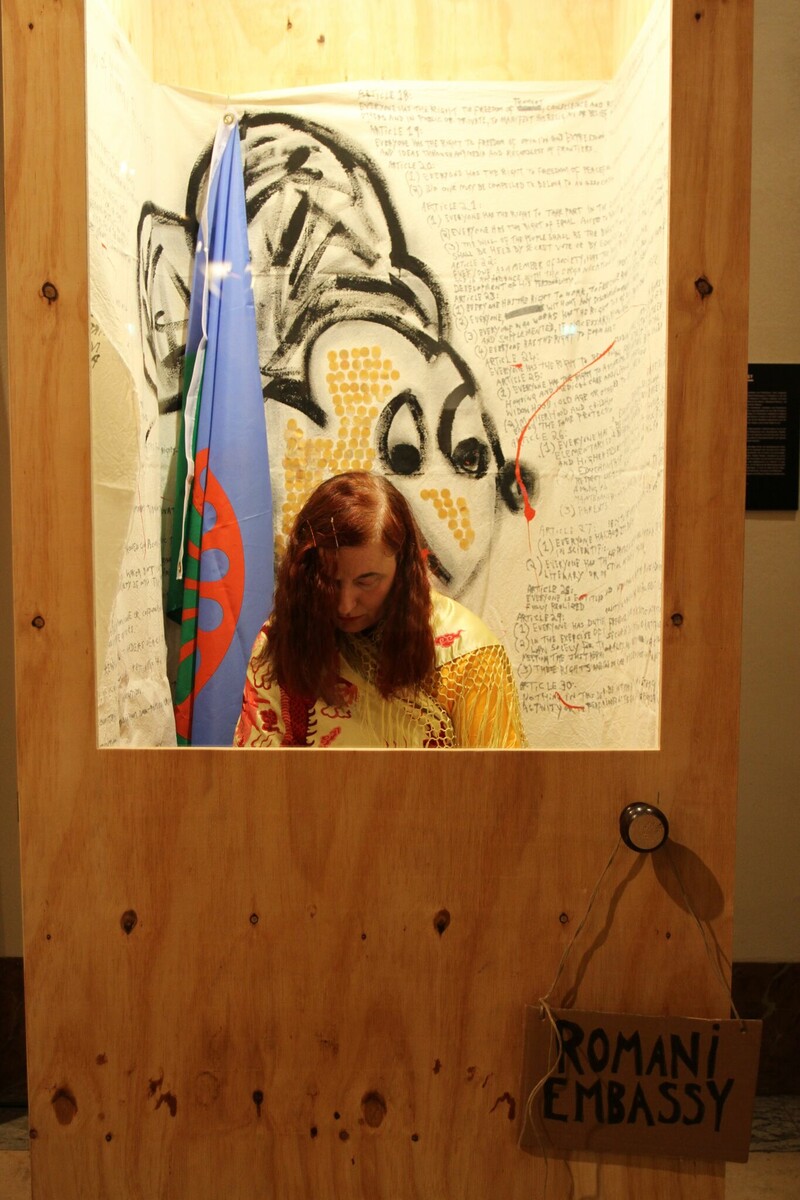 As a community Roma have not »one homeland«, not one nation state as such and therefore no embassy to represent them in times of trouble. Romani Embassy by Delaine Le Bas is an information point, a living archive, an embodiment of reclaiming the stolen artefact that we have become. It can morph in size, change its appearance, appear and disappear. It is cardboard sign made on the move. It can be one person, it can possibly be more. It can be a distribution point to question majority societies opinion and ongoing mistreatment of Romani as an embodiment of an international population. It can be a silent act of resistance.
11/Novembre from 7pm in the Palais am Festungsgraben
Alongside their own artistic practices, Delaine and Damian Le Bas have been working together on various projects for the last years. The couple participated in Paradise Lost, the first Roma Pavilion at the Biennale di Venezia (2007). Their works were previously shown at the 1. and 2. Berliner Herbstsalon (2013, 2015). In 2017 Delaine Le Bas designed the costumes and Damian Le Bas developed the artwork for the stage and scenery for the play Roma Armee.